©OTIMSO - OTVB / S.SPACH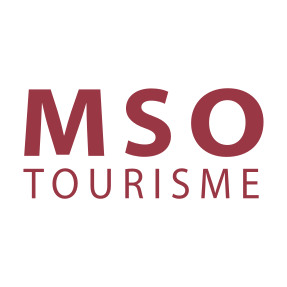 From one ridge to another, this hiking trail will take you from the plain of Alsace to the gates of the plateau Lorrain. From Ottrott, you will discover the tranquility of Mont Sainte-Odile and its breathtaking view of the Rhine plain, before embarking on the conquest of the Champ du Feu (1099 m), the highest point of the Bas-Rhin. The crossing of the Bruche valley will allow you to reach the other side and its summit, the Grand Donon (1009 m), from which you will embrace a panoramic view of Lorraine.

Route realized and proposed in collaboration with the Tourist Office of the Valley of the Bruche.

Possibility to hike in 2 stages with one night in one of the accommodations of the territories (information at the Tourist Offices).
Equipment required : Walking shoes
o
Location :
In the forest
Mountain
Panoramic view
Length of visit/event :
2 jours
Level of difficulty :
Expert
location
Calculate itinerary:
Access the Openrunner plan

Venue of the event :
From Ottrott - Town hall From Col du Donon - Temple du Donon
Level of difficulty :
Expert
Length of visit/event :
2 jours
Difference in altitude (in m) :
1970
Length of the itinerary :
48
Array
(
    [id] => 258003445
    [nom] => Route - Around the high-energy sites
    [type] => Array
        (
            [id] => 1900316
            [nom] => Circuits, sentiers et itinéraires
        )

    [entite_gestionnaire] => 258
    [nom_entite_gestionnaire] => Office de tourisme intercommunal du Mont Sainte-Odile Grpe Touristique du Mnt Ste Odile
    [coordonnees] => Array
        (
            [code_postal] => 67530
            [libelle_commune] => Ottrott
            [telephone1] => 03 88 50 75 38
            [email1] => contact@mso-tourisme.com
            [url1] => https://www.rando-bruche.fr/fr/tous-les-itineraires-de-la-vallee/F258003445_parcours-autour-des-lieux-de-hautes-energies-ottrott
            [pays] => FRANCE
        )

    [insee] => 67368
    [type_georeferencement] => 2
    [libelle_georeferencement] => précis
    [latitude] => 48,4572526944396
    [longitude] => 7,42481801055908
    [commentaire] => From one ridge to another, this hiking trail will take you from the plain of Alsace to the gates of the plateau Lorrain. From Ottrott, you will discover the tranquility of Mont Sainte-Odile and its breathtaking view of the Rhine plain, before embarking on the conquest of the Champ du Feu (1099 m), the highest point of the Bas-Rhin. The crossing of the Bruche valley will allow you to reach the other side and its summit, the Grand Donon (1009 m), from which you will embrace a panoramic view of Lorraine. <br> <br>

Route realized and proposed in collaboration with the Tourist Office of the Valley of the Bruche. <br> <br>

<B>Possibility to hike in 2 stages with one night in one of the accommodations of the territories (information at the Tourist Offices). </B>
    [prestataire] => Array
        (
            [raison_sociale] => OFFICE DE TOURISME INTERCOM DU MONT SAINTE-ODILE
            [civilite] => Madame
            [nom] => SCHWEBEL
            [prenom] => Christelle
            [fonction] => 
            [coordonnees] => Array
                (
                    [num_voie] => 94
                    [libelle_voie] => rue du Général de Gaulle
                    [distri_speciale] => 
                    [code_postal] => 67560
                    [libelle_commune] => Rosheim
                    [telephone1] => 03 88 50 75 38
                    [telephone2] => 
                    [telephone3] => 
                    [fax] => 
                    [email1] => contact@mso-tourisme.com
                    [email2] => 
                    [url1] => www.mso-tourisme.com
                    [url2] => 
                    [pays] => FRANCE
                )

        )

    [debut_validite] => 26/10/2021
    [fin_validite] => 31/12/2050
    [marquage] => 0
    [datmaj] => 04/07/2023 08:47:28
    [datecreation] => 26/10/2021 11:11:30
    [horaires] => Array
        (
        )

    [produits_associes] => Array
        (
            [0] => Array
                (
                    [id] => 215000260
                    [nom] => Restaurant Les petits plats de Mamama
                    [id_type] => 1900014
                    [type_couplage] => 10
                )

            [1] => Array
                (
                    [id] => 215001704
                    [nom] => Mrs. Catherine DINIZ-MOTEIRO's bed&breakfast
                    [id_type] => 1900009
                    [type_couplage] => 10
                )

            [2] => Array
                (
                    [id] => 215001719
                    [nom] => Restaurant Le Sabayon
                    [id_type] => 1900014
                    [type_couplage] => 10
                )

            [3] => Array
                (
                    [id] => 215002034
                    [nom] => Boulangerie Sturm
                    [id_type] => 1900227
                    [type_couplage] => 10
                )

            [4] => Array
                (
                    [id] => 215002353
                    [nom] => Coffitivallee
                    [id_type] => 1900156
                    [type_couplage] => 10
                )

            [5] => Array
                (
                    [id] => 215002951
                    [nom] => Holiday rental L'aROMEantic :  Hellébore et pimprenelle
                    [id_type] => 1900010
                    [type_couplage] => 10
                )

            [6] => Array
                (
                    [id] => 215003455
                    [nom] => Holiday rental: Chez Florine
                    [id_type] => 1900010
                    [type_couplage] => 10
                )

            [7] => Array
                (
                    [id] => 215004151
                    [nom] => Holiday rental: Le Cerf
                    [id_type] => 1900010
                    [type_couplage] => 10
                )

            [8] => Array
                (
                    [id] => 215004601
                    [nom] => Holiday rental La quiétude
                    [id_type] => 1900010
                    [type_couplage] => 10
                )

        )

    [criteres] => Array
        (
            [0] => Array
                (
                    [id] => 900000
                    [nom] => Secteur
                    [type_critere] => -1
                    [type_valeur] => 2
                    [classe] => 0
                    [modalites] => Array
                        (
                            [0] => Array
                                (
                                    [id] => 1903852
                                    [nom] => Région
                                    [ordre] => 0
                                )

                            [1] => Array
                                (
                                    [id] => 1903610
                                    [nom] => Pays Bruche Piémont Mossig
                                    [ordre] => 0
                                )

                            [2] => Array
                                (
                                    [id] => 1901942
                                    [nom] => Pays du sapin de Noël
                                    [ordre] => 0
                                )

                        )

                )

            [1] => Array
                (
                    [id] => 900002
                    [nom] => Tracé KML
                    [type_critere] => 0
                    [type_valeur] => 6
                    [classe] => 2
                    [valeur] => https://apps.tourisme-alsace.info/traces/258003445.kml
                )

            [2] => Array
                (
                    [id] => 900005
                    [nom] => Url carte du tracé
                    [type_critere] => 0
                    [type_valeur] => 6
                    [classe] => 0
                    [valeur] => apps.tourisme-alsace.info/photos/rosheim/photos/carto-258003445.png
                )

            [3] => Array
                (
                    [id] => 900007
                    [nom] => Tracé GPX
                    [type_critere] => 0
                    [type_valeur] => 6
                    [classe] => 2
                    [valeur] => https://apps.tourisme-alsace.info/traces/258003445.gpx
                )

            [4] => Array
                (
                    [id] => 1900176
                    [nom] => Member of the Tourist Office of
                    [type_critere] => -1
                    [type_valeur] => 2
                    [classe] => 1
                    [modalites] => Array
                        (
                            [0] => Array
                                (
                                    [id] => 1900848
                                    [nom] => Schirmeck
                                    [ordre] => 110
                                )

                        )

                )

            [5] => Array
                (
                    [id] => 1900189
                    [nom] => Location
                    [type_critere] => -1
                    [type_valeur] => 2
                    [classe] => 2
                    [modalites] => Array
                        (
                            [0] => Array
                                (
                                    [id] => 1908044
                                    [nom] => In the forest
                                    [ordre] => 175
                                )

                            [1] => Array
                                (
                                    [id] => 1901206
                                    [nom] => Mountain
                                    [ordre] => 260
                                )

                            [2] => Array
                                (
                                    [id] => 1901211
                                    [nom] => Panoramic view
                                    [ordre] => 350
                                )

                        )

                )

            [6] => Array
                (
                    [id] => 1900219
                    [nom] => Venue of the event
                    [type_critere] => 0
                    [type_valeur] => 2
                    [classe] => 2
                    [valeur] => From Ottrott - Town hall From Col du Donon - Temple du Donon
                )

            [7] => Array
                (
                    [id] => 1900358
                    [nom] => A transmettre pour Internet
                    [type_critere] => 1
                    [type_valeur] => 2
                    [classe] => 0
                    [modalites] => Array
                        (
                            [0] => Array
                                (
                                    [id] => 1902207
                                    [nom] => Yes
                                    [ordre] => 1
                                )

                        )

                )

            [8] => Array
                (
                    [id] => 1900421
                    [nom] => Photo URL
                    [type_critere] => 0
                    [type_valeur] => 6
                    [classe] => 0
                    [valeur] => https://apps.tourisme-alsace.info/photos/rosheim/photos/258003445_1.jpg
                )

            [9] => Array
                (
                    [id] => 1900461
                    [nom] => Secteur carte
                    [type_critere] => -1
                    [type_valeur] => 2
                    [classe] => 0
                    [modalites] => Array
                        (
                            [0] => Array
                                (
                                    [id] => 1903506
                                    [nom] => Obernai
                                    [ordre] => 0
                                )

                            [1] => Array
                                (
                                    [id] => 1906976
                                    [nom] => Site Barr à proximité
                                    [ordre] => 0
                                )

                            [2] => Array
                                (
                                    [id] => 1908335
                                    [nom] => Massif des Vosges
                                    [ordre] => 0
                                )

                            [3] => Array
                                (
                                    [id] => 1908571
                                    [nom] => Route des vins (site Alsace)
                                    [ordre] => 0
                                )

                            [4] => Array
                                (
                                    [id] => 1909124
                                    [nom] => Massif Vosges - Vosges centrales
                                    [ordre] => 0
                                )

                            [5] => Array
                                (
                                    [id] => 1909236
                                    [nom] => Oenotourisme - Coeur d'Alsace
                                    [ordre] => 0
                                )

                            [6] => Array
                                (
                                    [id] => 1911639
                                    [nom] => Alsace (site Alsace)
                                    [ordre] => 0
                                )

                            [7] => Array
                                (
                                    [id] => 1909895
                                    [nom] => Vélo Colmar et centre Alsaceet nord
                                    [ordre] => 0
                                )

                        )

                )

            [10] => Array
                (
                    [id] => 1900463
                    [nom] => Villages label
                    [type_critere] => -1
                    [type_valeur] => 2
                    [classe] => 1
                    [modalites] => Array
                        (
                            [0] => Array
                                (
                                    [id] => 1903444
                                    [nom] => Approved "green stop" villages
                                    [ordre] => 60
                                )

                        )

                )

            [11] => Array
                (
                    [id] => 1900480
                    [nom] => Photo caption
                    [type_critere] => 0
                    [type_valeur] => 2
                    [classe] => 0
                    [valeur] => ©OTIMSO - OTVB / S.SPACH
                )

            [12] => Array
                (
                    [id] => 1900482
                    [nom] => Commentaire court EN
                    [type_critere] => 0
                    [type_valeur] => 2
                    [classe] => 4
                    [valeur] => From one ridge to another, this itinerary takes you from the Alsace plain to the Lorraine plateau!
                )

            [13] => Array
                (
                    [id] => 1900487
                    [nom] => Length of visit/event
                    [type_critere] => 1
                    [type_valeur] => 2
                    [classe] => 4
                    [modalites] => Array
                        (
                            [0] => Array
                                (
                                    [id] => 1911644
                                    [nom] => 2 jours
                                    [ordre] => 94
                                )

                        )

                )

            [14] => Array
                (
                    [id] => 1900564
                    [nom] => Level of difficulty
                    [type_critere] => 1
                    [type_valeur] => 2
                    [classe] => 4
                    [modalites] => Array
                        (
                            [0] => Array
                                (
                                    [id] => 1911940
                                    [nom] => Expert
                                    [ordre] => 5
                                )

                        )

                )

            [15] => Array
                (
                    [id] => 1900621
                    [nom] => Equipment required
                    [type_critere] => -1
                    [type_valeur] => 2
                    [classe] => 4
                    [modalites] => Array
                        (
                            [0] => Array
                                (
                                    [id] => 1905151
                                    [nom] => Walking shoes
                                    [ordre] => 220
                                )

                        )

                )

            [16] => Array
                (
                    [id] => 1900714
                    [nom] => Interest
                    [type_critere] => 1
                    [type_valeur] => 2
                    [classe] => 0
                    [modalites] => Array
                        (
                            [0] => Array
                                (
                                    [id] => 1905854
                                    [nom] => Intérêt à l'échelle d'un pays (entre 8 et 35 km)
                                    [ordre] => 10
                                )

                        )

                )

            [17] => Array
                (
                    [id] => 1900886
                    [nom] => Secteur carte Obernai
                    [type_critere] => 1
                    [type_valeur] => 2
                    [classe] => 0
                    [modalites] => Array
                        (
                            [0] => Array
                                (
                                    [id] => 1907238
                                    [nom] => D3
                                    [ordre] => 0
                                )

                        )

                )

            [18] => Array
                (
                    [id] => 1900916
                    [nom] => Length of the itinerary
                    [type_critere] => 0
                    [type_valeur] => 1
                    [classe] => 4
                    [valeur] => 48
                )

            [19] => Array
                (
                    [id] => 1900917
                    [nom] => Difference in altitude (in m)
                    [type_critere] => 0
                    [type_valeur] => 1
                    [classe] => 2
                    [valeur] => 1970
                )

            [20] => Array
                (
                    [id] => 1900921
                    [nom] => Type of marking
                    [type_critere] => -1
                    [type_valeur] => 2
                    [classe] => 4
                    [modalites] => Array
                        (
                            [0] => Array
                                (
                                    [id] => 1907407
                                    [nom] => Club vosgien
                                    [ordre] => 10
                                )

                            [1] => Array
                                (
                                    [id] => 1907410
                                    [nom] => Name of streets
                                    [ordre] => 130
                                )

                        )

                )

            [21] => Array
                (
                    [id] => 1901082
                    [nom] => Tracé GPX
                    [type_critere] => 2
                    [type_valeur] => 2
                    [classe] => 2
                    [modalites] => Array
                        (
                            [0] => Array
                                (
                                    [id] => 1908612
                                    [nom] => Tracé GPX1
                                    [ordre] => 0
                                    [valeur] => https://www.valleedelabruche.fr/images/GPX/258003445_Randonnee_inter_territoir_(MSO_VB)_Autour_des_lieux_de_hautes_energies.gpx
                                )

                        )

                )

            [22] => Array
                (
                    [id] => 1901199
                    [nom] => Type of path, circuit
                    [type_critere] => -1
                    [type_valeur] => 2
                    [classe] => 4
                    [modalites] => Array
                        (
                            [0] => Array
                                (
                                    [id] => 1909135
                                    [nom] => hiking path
                                    [ordre] => 140
                                )

                        )

                )

            [23] => Array
                (
                    [id] => 1901313
                    [nom] => Address - location information of car park closest to departure point
                    [type_critere] => 0
                    [type_valeur] => 2
                    [classe] => 1
                    [valeur] => From Ottrott - Parking opposite the village hall From Col du Donon - Parking behind the Hotel le Velleda
                )

            [24] => Array
                (
                    [id] => 1901314
                    [nom] => Commentaire traduit en
                    [type_critere] => -1
                    [type_valeur] => 2
                    [classe] => 0
                    [modalites] => Array
                        (
                            [0] => Array
                                (
                                    [id] => 1909732
                                    [nom] => NL
                                    [ordre] => 0
                                )

                            [1] => Array
                                (
                                    [id] => 1909727
                                    [nom] => FR
                                    [ordre] => 0
                                )

                            [2] => Array
                                (
                                    [id] => 1909728
                                    [nom] => DE
                                    [ordre] => 0
                                )

                            [3] => Array
                                (
                                    [id] => 1909729
                                    [nom] => EN
                                    [ordre] => 0
                                )

                        )

                )

            [25] => Array
                (
                    [id] => 1901319
                    [nom] => Type of hiking path
                    [type_critere] => -1
                    [type_valeur] => 2
                    [classe] => 32
                    [modalites] => Array
                        (
                            [0] => Array
                                (
                                    [id] => 1909741
                                    [nom] => dirt path
                                    [ordre] => 0
                                )

                            [1] => Array
                                (
                                    [id] => 1909742
                                    [nom] => path
                                    [ordre] => 0
                                )

                        )

                )

            [26] => Array
                (
                    [id] => 1901413
                    [nom] => Tarif synthétique (avizi)
                    [type_critere] => 0
                    [type_valeur] => 1
                    [classe] => 32
                    [valeur] => -1
                )

            [27] => Array
                (
                    [id] => 1901458
                    [nom] => Dénivelé négatif cumulé
                    [type_critere] => 0
                    [type_valeur] => 1
                    [classe] => 2
                    [valeur] => 1271
                )

            [28] => Array
                (
                    [id] => 1901499
                    [nom] => La photo est disponible en OpenData (Datatourisme)
                    [type_critere] => 1
                    [type_valeur] => 2
                    [classe] => 0
                    [modalites] => Array
                        (
                            [0] => Array
                                (
                                    [id] => 1911420
                                    [nom] => Oui
                                    [ordre] => 10
                                )

                        )

                )

            [29] => Array
                (
                    [id] => 1901505
                    [nom] => Type de circuit, itinéraire
                    [type_critere] => 1
                    [type_valeur] => 2
                    [classe] => 4
                    [modalites] => Array
                        (
                            [0] => Array
                                (
                                    [id] => 1911537
                                    [nom] => Pédestre
                                    [ordre] => 10
                                )

                        )

                )

            [30] => Array
                (
                    [id] => 1901509
                    [nom] => URL site Liesel
                    [type_critere] => 0
                    [type_valeur] => 6
                    [classe] => 0
                    [valeur] => https://en.liesel.alsace/article/parcours-autour-des-lieux-de-hautes-energies-258003445
                )

            [31] => Array
                (
                    [id] => 1901511
                    [nom] => Thèmes du circuit
                    [type_critere] => -1
                    [type_valeur] => 2
                    [classe] => 4
                    [modalites] => Array
                        (
                            [0] => Array
                                (
                                    [id] => 1911605
                                    [nom] => Châteaux
                                    [ordre] => 1
                                )

                            [1] => Array
                                (
                                    [id] => 1911607
                                    [nom] => Mur Païen
                                    [ordre] => 20
                                )

                            [2] => Array
                                (
                                    [id] => 1911609
                                    [nom] => Sommet
                                    [ordre] => 40
                                )

                            [3] => Array
                                (
                                    [id] => 1911612
                                    [nom] => Forêt
                                    [ordre] => 70
                                )

                            [4] => Array
                                (
                                    [id] => 1911613
                                    [nom] => Spirituel
                                    [ordre] => 80
                                )

                        )

                )

            [32] => Array
                (
                    [id] => 1901517
                    [nom] => Url photo Opendata
                    [type_critere] => 0
                    [type_valeur] => 6
                    [classe] => 0
                    [valeur] => https://opendata.tourisme-alsace.info/photos/rosheim/photos/258003445_1_800x600.jpg
                )

            [33] => Array
                (
                    [id] => 1901519
                    [nom] => Cpyright photo Opendata
                    [type_critere] => 0
                    [type_valeur] => 2
                    [classe] => 0
                    [valeur] => ©OTIMSO - OTVB / S.SPACH
                )

            [34] => Array
                (
                    [id] => 1901523
                    [nom] => Nom de la gare la plus proche
                    [type_critere] => 0
                    [type_valeur] => 2
                    [classe] => 2
                    [valeur] => 5 km - Obernai train station
                )

            [35] => Array
                (
                    [id] => 211000015
                    [nom] => HERE_fiche pour export (selction)
                    [type_critere] => 1
                    [type_valeur] => 2
                    [classe] => 32
                    [modalites] => Array
                        (
                            [0] => Array
                                (
                                    [id] => 211000077
                                    [nom] => oui
                                    [ordre] => 1
                                )

                        )

                )

            [36] => Array
                (
                    [id] => 258000002
                    [nom] => Odile thématique
                    [type_critere] => -1
                    [type_valeur] => 2
                    [classe] => 32
                    [modalites] => Array
                        (
                            [0] => Array
                                (
                                    [id] => 258000012
                                    [nom] => Activité nature
                                    [ordre] => 
                                )

                        )

                )

            [37] => Array
                (
                    [id] => 258000003
                    [nom] => Odile site Internet
                    [type_critere] => 1
                    [type_valeur] => 2
                    [classe] => 32
                    [modalites] => Array
                        (
                            [0] => Array
                                (
                                    [id] => 258000005
                                    [nom] => yes
                                    [ordre] => 
                                )

                        )

                )

            [38] => Array
                (
                    [id] => 258000021
                    [nom] => OTI : participez
                    [type_critere] => -1
                    [type_valeur] => 2
                    [classe] => 32
                    [modalites] => Array
                        (
                            [0] => Array
                                (
                                    [id] => 258000087
                                    [nom] => Sentiers, balades, randos
                                    [ordre] => 0
                                )

                        )

                )

            [39] => Array
                (
                    [id] => 258000051
                    [nom] => OTI Explorez
                    [type_critere] => -1
                    [type_valeur] => 2
                    [classe] => 32
                    [modalites] => Array
                        (
                            [0] => Array
                                (
                                    [id] => 258000133
                                    [nom] => Rando, vélo
                                    [ordre] => 4
                                )

                        )

                )

            [40] => Array
                (
                    [id] => 258000556
                    [nom] => Openrunner
                    [type_critere] => 0
                    [type_valeur] => 6
                    [classe] => 32
                    [valeur] => www.openrunner.com/r/13880737
                )

            [41] => Array
                (
                    [id] => 258000558
                    [nom] => Pour tri par commune
                    [type_critere] => 1
                    [type_valeur] => 2
                    [classe] => 32
                    [modalites] => Array
                        (
                            [0] => Array
                                (
                                    [id] => 258000483
                                    [nom] => Ottrott
                                    [ordre] => 60
                                )

                        )

                )

        )

    [disponibilites_synthetiques] => Array
        (
        )

    [disponibilites_detail] => Array
        (
        )

)