©BMP-S.Spach

©C.Hamm

©OTIMSO-CD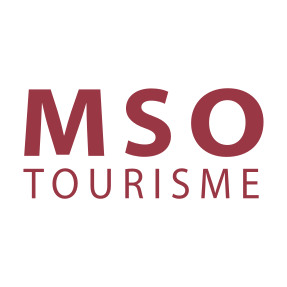 Cycling tour - the Eichwald
Circuits, sentiers et itinéraires
Parking du Neuland - 67560 Rosheim
03 88 50 75 38 - contact@mso-tourisme.com
www.mso-tourisme.com
The Green Path "Portes Bonheur, chemin des carrières" which extends for 11km from Rosheim to Saint-Nabor, also offers the possibility to leave the path and discover on a circular route, other points of view and landscape perspectives!

The circuit "du Mont Sainte-Odile" will take you to the summit heights of Mont Sainte-Odile and will make you discover its 360° view of the entire plain of Alsace!

- Departure: The Pavilion in Rosheim, on the route of the Green Way "Portes Bonheur, career path".
- Parking possible:Parking du Neuland.
o
Length of visit/event :
1h30 min
Level of difficulty :
Intermediate
Distance (km) à la gare la plus proche :
2
location
Calculate itinerary:
Access the Openrunner plan

Venue of the event :
Le Pavillon, Neuland car park, Rosheim
Level of difficulty :
Intermediate
Length of visit/event :
1h30 min
Difference in altitude (in m) :
226
Length of the itinerary :
16,7
Array
(
    [id] => 258003190
    [nom] => Cycling tour - the Eichwald
    [type] => Array
        (
            [id] => 1900316
            [nom] => Circuits, sentiers et itinéraires
        )

    [entite_gestionnaire] => 258
    [nom_entite_gestionnaire] => Office de tourisme intercommunal du Mont Sainte-Odile Grpe Touristique du Mnt Ste Odile
    [coordonnees] => Array
        (
            [libelle_voie] => Parking du Neuland
            [code_postal] => 67560
            [libelle_commune] => Rosheim
            [telephone1] => 03 88 50 75 38
            [email1] => contact@mso-tourisme.com
            [url1] => www.mso-tourisme.com
            [pays] => FRANCE
        )

    [insee] => 67411
    [type_georeferencement] => 2
    [libelle_georeferencement] => précis
    [latitude] => 48,4985935210187
    [longitude] => 7,47028949209595
    [commentaire] => <Strong>The Green Path "Portes Bonheur, chemin des carrières" which extends for 11km from Rosheim to Saint-Nabor, also offers the possibility to leave the path and discover on a circular route, other points of view and landscape perspectives! </Strong>
<br><br>
The circuit "du Mont Sainte-Odile" will take you to the summit heights of Mont Sainte-Odile and will make you discover its 360° view of the entire plain of Alsace! <br><br>

- Departure: The Pavilion in Rosheim, on the route of the Green Way "Portes Bonheur,
career path". <br>
- Parking possible:Parking du Neuland. 
    [prestataire] => Array
        (
            [raison_sociale] => 
            [civilite] => 
            [nom] => 
            [prenom] => 
            [fonction] => 
            [coordonnees] => Array
                (
                    [num_voie] => 
                    [libelle_voie] => 
                    [distri_speciale] => 
                    [code_postal] => 67560
                    [libelle_commune] => Rosheim
                    [telephone1] => 03 88 50 75 38
                    [telephone2] => 
                    [telephone3] => 
                    [fax] => 
                    [email1] => 
                    [email2] => 
                    [url1] => 
                    [url2] => 
                    [pays] => FRANCE
                )

        )

    [debut_validite] => 09/03/2020
    [fin_validite] => 31/12/2050
    [marquage] => 0
    [datmaj] => 22/04/2022 14:56:20
    [datecreation] => 30/07/2020 10:27:48
    [horaires] => Array
        (
            [0] => Array
                (
                    [date_debut] => 01/01/2022
                    [date_fin] => 31/12/2022
                    [heures] => Array
                        (
                            [0] => Array
                                (
                                    [heure_debut] => 08:00
                                    [heure_fin] => 20:00
                                    [lundi] => O
                                    [mardi] => O
                                    [mercredi] => O
                                    [jeudi] => O
                                    [vendredi] => O
                                    [samedi] => O
                                    [dimanche] => O
                                    [acces_permanent] => 
                                    [tps_acces_fin] => 
                                    [commentaire] => 
                                )

                        )

                )

        )

    [produits_associes] => Array
        (
            [0] => Array
                (
                    [id] => 258003133
                    [nom] => Hiking tour - Between vineyards and orchards
                    [id_type] => 1900316
                    [type_couplage] => 10
                )

            [1] => Array
                (
                    [id] => 258003152
                    [nom] => Hiking tour  - The Abbeys
                    [id_type] => 1900316
                    [type_couplage] => 10
                )

            [2] => Array
                (
                    [id] => 258003159
                    [nom] => Hiking tour - The Ottrott Castles
                    [id_type] => 1900316
                    [type_couplage] => 10
                )

            [3] => Array
                (
                    [id] => 258003160
                    [nom] => Hiking tour - The Bischenberg
                    [id_type] => 1900316
                    [type_couplage] => 10
                )

            [4] => Array
                (
                    [id] => 258003186
                    [nom] => Hiking tour - From Boersch to Obernai
                    [id_type] => 1900316
                    [type_couplage] => 10
                )

            [5] => Array
                (
                    [id] => 258003187
                    [nom] => Walking tours - From the gates of Boersch to St-Léonard
                    [id_type] => 1900316
                    [type_couplage] => 10
                )

            [6] => Array
                (
                    [id] => 258003188
                    [nom] => Hiking tour - The Westerberg
                    [id_type] => 1900316
                    [type_couplage] => 10
                )

            [7] => Array
                (
                    [id] => 258003189
                    [nom] => Cycling tour - Mont Sainte-Odile
                    [id_type] => 1900316
                    [type_couplage] => 10
                )

            [8] => Array
                (
                    [id] => 258003192
                    [nom] => Cycling tour - Around Rosheim
                    [id_type] => 1900316
                    [type_couplage] => 10
                )

            [9] => Array
                (
                    [id] => 258003193
                    [nom] => Cycling tour - around the Voie Verte
                    [id_type] => 1900316
                    [type_couplage] => 10
                )

        )

    [criteres] => Array
        (
            [0] => Array
                (
                    [id] => 900000
                    [nom] => Secteur
                    [type_critere] => -1
                    [type_valeur] => 2
                    [classe] => 0
                    [modalites] => Array
                        (
                            [0] => Array
                                (
                                    [id] => 1903852
                                    [nom] => Région
                                    [ordre] => 0
                                )

                            [1] => Array
                                (
                                    [id] => 1903610
                                    [nom] => Pays Bruche Piémont Mossig
                                    [ordre] => 0
                                )

                            [2] => Array
                                (
                                    [id] => 1901942
                                    [nom] => Pays du sapin de Noël
                                    [ordre] => 0
                                )

                        )

                )

            [1] => Array
                (
                    [id] => 900002
                    [nom] => Tracé KML
                    [type_critere] => 0
                    [type_valeur] => 1
                    [classe] => 2
                    [valeur] => https://carto.tourisme-alsace.info/dotnet/LEI.Cartographie/xml/xmlKMLautourde.aspx?cartoInit=p258003190
                )

            [2] => Array
                (
                    [id] => 900003
                    [nom] => Dates et heures en texte
                    [type_critere] => 0
                    [type_valeur] => 2
                    [classe] => 0
                    [valeur] => All year 2022 daily from 08:00 to 20:00<br/>
                )

            [3] => Array
                (
                    [id] => 1900013
                    [nom] => Distance (km) à la gare la plus proche
                    [type_critere] => 0
                    [type_valeur] => 1
                    [classe] => 2
                    [valeur] => 2
                )

            [4] => Array
                (
                    [id] => 1900179
                    [nom] => Classification Flowered Villages
                    [type_critere] => 1
                    [type_valeur] => 2
                    [classe] => 1
                    [modalites] => Array
                        (
                            [0] => Array
                                (
                                    [id] => 1900893
                                    [nom] => 2 flowers
                                    [ordre] => 2
                                )

                        )

                )

            [5] => Array
                (
                    [id] => 1900189
                    [nom] => Location
                    [type_critere] => -1
                    [type_valeur] => 2
                    [classe] => 2
                    [modalites] => Array
                        (
                            [0] => Array
                                (
                                    [id] => 1901206
                                    [nom] => Mountain
                                    [ordre] => 260
                                )

                        )

                )

            [6] => Array
                (
                    [id] => 1900219
                    [nom] => Venue of the event
                    [type_critere] => 0
                    [type_valeur] => 2
                    [classe] => 2
                    [valeur] => Le Pavillon, Neuland car park, Rosheim
                )

            [7] => Array
                (
                    [id] => 1900221
                    [nom] => Audience concerned
                    [type_critere] => -1
                    [type_valeur] => 2
                    [classe] => 4
                    [modalites] => Array
                        (
                            [0] => Array
                                (
                                    [id] => 1909572
                                    [nom] => Adults (individuals)
                                    [ordre] => 20
                                )

                        )

                )

            [8] => Array
                (
                    [id] => 1900358
                    [nom] => A transmettre pour Internet
                    [type_critere] => 1
                    [type_valeur] => 2
                    [classe] => 0
                    [modalites] => Array
                        (
                            [0] => Array
                                (
                                    [id] => 1902207
                                    [nom] => Yes
                                    [ordre] => 1
                                )

                        )

                )

            [9] => Array
                (
                    [id] => 1900421
                    [nom] => Photo URL
                    [type_critere] => 0
                    [type_valeur] => 6
                    [classe] => 0
                    [valeur] => http://apps.tourisme-alsace.info/photos/rosheim/photos/258003190_5.jpg
                )

            [10] => Array
                (
                    [id] => 1900461
                    [nom] => Secteur carte
                    [type_critere] => -1
                    [type_valeur] => 2
                    [classe] => 0
                    [modalites] => Array
                        (
                            [0] => Array
                                (
                                    [id] => 1903506
                                    [nom] => Obernai
                                    [ordre] => 0
                                )

                            [1] => Array
                                (
                                    [id] => 1908335
                                    [nom] => Massif des Vosges
                                    [ordre] => 0
                                )

                            [2] => Array
                                (
                                    [id] => 1908571
                                    [nom] => Route des vins (site Alsace)
                                    [ordre] => 0
                                )

                            [3] => Array
                                (
                                    [id] => 1909124
                                    [nom] => Massif Vosges - Vosges centrales
                                    [ordre] => 0
                                )

                            [4] => Array
                                (
                                    [id] => 1909236
                                    [nom] => Oenotourisme - Coeur d'Alsace
                                    [ordre] => 0
                                )

                            [5] => Array
                                (
                                    [id] => 1911639
                                    [nom] => Alsace (site Alsace)
                                    [ordre] => 0
                                )

                            [6] => Array
                                (
                                    [id] => 1909895
                                    [nom] => Vélo Colmar et centre Alsaceet nord
                                    [ordre] => 0
                                )

                        )

                )

            [11] => Array
                (
                    [id] => 1900480
                    [nom] => Photo caption
                    [type_critere] => 0
                    [type_valeur] => 2
                    [classe] => 0
                    [valeur] => ©BMP-S.Spach
                )

            [12] => Array
                (
                    [id] => 1900482
                    [nom] => Commentaire court EN
                    [type_critere] => 0
                    [type_valeur] => 2
                    [classe] => 4
                    [valeur] => The "Eichwald" circuit will take you to the heights of Klingenthal, where you will be able to discover the museum of the Manufacture d'Armes Blanches, a real jewel retracing the history of this preserved and green valley!
                )

            [13] => Array
                (
                    [id] => 1900487
                    [nom] => Length of visit/event
                    [type_critere] => 1
                    [type_valeur] => 2
                    [classe] => 4
                    [modalites] => Array
                        (
                            [0] => Array
                                (
                                    [id] => 1903645
                                    [nom] => 1h30 min
                                    [ordre] => 16
                                )

                        )

                )

            [14] => Array
                (
                    [id] => 1900564
                    [nom] => Level of difficulty
                    [type_critere] => 1
                    [type_valeur] => 2
                    [classe] => 4
                    [modalites] => Array
                        (
                            [0] => Array
                                (
                                    [id] => 1904403
                                    [nom] => Intermediate
                                    [ordre] => 2
                                )

                        )

                )

            [15] => Array
                (
                    [id] => 1900603
                    [nom] => Photo URL2
                    [type_critere] => 0
                    [type_valeur] => 6
                    [classe] => 0
                    [valeur] => apps.tourisme-alsace.info/photos/rosheim/photos/258003190_4.jpg
                )

            [16] => Array
                (
                    [id] => 1900661
                    [nom] => Photo légende 2
                    [type_critere] => 0
                    [type_valeur] => 2
                    [classe] => 0
                    [valeur] => ©C.Hamm
                )

            [17] => Array
                (
                    [id] => 1900714
                    [nom] => Interest
                    [type_critere] => 1
                    [type_valeur] => 2
                    [classe] => 0
                    [modalites] => Array
                        (
                            [0] => Array
                                (
                                    [id] => 1905855
                                    [nom] => Remarkable
                                    [ordre] => 15
                                )

                        )

                )

            [18] => Array
                (
                    [id] => 1900751
                    [nom] => Photo URL3
                    [type_critere] => 0
                    [type_valeur] => 6
                    [classe] => 0
                    [valeur] => http://apps.tourisme-alsace.info/photos/rosheim/photos/258003190_6.jpg
                )

            [19] => Array
                (
                    [id] => 1900752
                    [nom] => Photo légende 3
                    [type_critere] => 0
                    [type_valeur] => 2
                    [classe] => 0
                    [valeur] => ©OTIMSO-CD
                )

            [20] => Array
                (
                    [id] => 1900886
                    [nom] => Secteur carte Obernai
                    [type_critere] => 1
                    [type_valeur] => 2
                    [classe] => 0
                    [modalites] => Array
                        (
                            [0] => Array
                                (
                                    [id] => 1907237
                                    [nom] => D2
                                    [ordre] => 0
                                )

                        )

                )

            [21] => Array
                (
                    [id] => 1900916
                    [nom] => Length of the itinerary
                    [type_critere] => 0
                    [type_valeur] => 1
                    [classe] => 4
                    [valeur] => 16,7
                )

            [22] => Array
                (
                    [id] => 1900917
                    [nom] => Difference in altitude (in m)
                    [type_critere] => 0
                    [type_valeur] => 1
                    [classe] => 2
                    [valeur] => 226
                )

            [23] => Array
                (
                    [id] => 1900921
                    [nom] => Type of marking
                    [type_critere] => -1
                    [type_valeur] => 2
                    [classe] => 4
                    [modalites] => Array
                        (
                            [0] => Array
                                (
                                    [id] => 1907410
                                    [nom] => Name of streets
                                    [ordre] => 130
                                )

                            [1] => Array
                                (
                                    [id] => 1907409
                                    [nom] => Explanatory signs
                                    [ordre] => 140
                                )

                        )

                )

            [24] => Array
                (
                    [id] => 1901313
                    [nom] => Address - location information of car park closest to departure point
                    [type_critere] => 0
                    [type_valeur] => 2
                    [classe] => 1
                    [valeur] => Le Pavillon, Neuland car park, Rosheim
                )

            [25] => Array
                (
                    [id] => 1901314
                    [nom] => Commentaire traduit en
                    [type_critere] => -1
                    [type_valeur] => 2
                    [classe] => 0
                    [modalites] => Array
                        (
                            [0] => Array
                                (
                                    [id] => 1909728
                                    [nom] => DE
                                    [ordre] => 0
                                )

                            [1] => Array
                                (
                                    [id] => 1909727
                                    [nom] => FR
                                    [ordre] => 0
                                )

                            [2] => Array
                                (
                                    [id] => 1909729
                                    [nom] => EN
                                    [ordre] => 0
                                )

                            [3] => Array
                                (
                                    [id] => 1909730
                                    [nom] => ES
                                    [ordre] => 0
                                )

                            [4] => Array
                                (
                                    [id] => 1909731
                                    [nom] => IT
                                    [ordre] => 0
                                )

                            [5] => Array
                                (
                                    [id] => 1909732
                                    [nom] => NL
                                    [ordre] => 0
                                )

                        )

                )

            [26] => Array
                (
                    [id] => 1901319
                    [nom] => Type of hiking path
                    [type_critere] => -1
                    [type_valeur] => 2
                    [classe] => 32
                    [modalites] => Array
                        (
                            [0] => Array
                                (
                                    [id] => 1909740
                                    [nom] => paved road
                                    [ordre] => 0
                                )

                            [1] => Array
                                (
                                    [id] => 1911546
                                    [nom] => piste / bande cyclable
                                    [ordre] => 0
                                )

                        )

                )

            [27] => Array
                (
                    [id] => 1901348
                    [nom] => Accès poussette
                    [type_critere] => -1
                    [type_valeur] => 2
                    [classe] => 2
                    [modalites] => Array
                        (
                            [0] => Array
                                (
                                    [id] => 1909929
                                    [nom] => Non accessible en poussette
                                    [ordre] => 10
                                )

                        )

                )

            [28] => Array
                (
                    [id] => 1901401
                    [nom] => Photo url 16
                    [type_critere] => 0
                    [type_valeur] => 6
                    [classe] => 0
                    [valeur] => apps.tourisme-alsace.info/photos/rosheim/photos/258003190_25.jpg
                )

            [29] => Array
                (
                    [id] => 1901402
                    [nom] => Photo légende 16
                    [type_critere] => 0
                    [type_valeur] => 2
                    [classe] => 0
                    [valeur] => ©C.Hamm
                )

            [30] => Array
                (
                    [id] => 1901413
                    [nom] => Tarif synthétique (avizi)
                    [type_critere] => 0
                    [type_valeur] => 1
                    [classe] => 32
                    [valeur] => -1
                )

            [31] => Array
                (
                    [id] => 1901440
                    [nom] => GRC accroche
                    [type_critere] => 0
                    [type_valeur] => 2
                    [classe] => 4
                    [valeur] => Take a bike ride on the heights of Klingenthal, this bucolic circuit will allow you to discover the museum of the Manufacture d'Armes Blanches, a real jewel retracing the history of this preserved and green valley!
                )

            [32] => Array
                (
                    [id] => 1901479
                    [nom] => PDF GRC
                    [type_critere] => -1
                    [type_valeur] => 2
                    [classe] => 0
                    [modalites] => Array
                        (
                            [0] => Array
                                (
                                    [id] => 1911668
                                    [nom] => J7
                                    [ordre] => 400
                                )

                        )

                )

            [33] => Array
                (
                    [id] => 1901495
                    [nom] => Liesel - inspiration
                    [type_critere] => 1
                    [type_valeur] => 2
                    [classe] => 0
                    [modalites] => Array
                        (
                            [0] => Array
                                (
                                    [id] => 1911411
                                    [nom] => Bouger, se défouler
                                    [ordre] => 50
                                )

                        )

                )

            [34] => Array
                (
                    [id] => 1901499
                    [nom] => La photo est disponible en OpenData (Datatourisme)
                    [type_critere] => 1
                    [type_valeur] => 2
                    [classe] => 0
                    [modalites] => Array
                        (
                            [0] => Array
                                (
                                    [id] => 1911421
                                    [nom] => Non
                                    [ordre] => 20
                                )

                        )

                )

            [35] => Array
                (
                    [id] => 1901505
                    [nom] => Type de circuit, itinéraire
                    [type_critere] => -1
                    [type_valeur] => 2
                    [classe] => 4
                    [modalites] => Array
                        (
                            [0] => Array
                                (
                                    [id] => 1911538
                                    [nom] => Cyclo (route, piste cyclable))
                                    [ordre] => 20
                                )

                            [1] => Array
                                (
                                    [id] => 1911780
                                    [nom] => Voies Vertes
                                    [ordre] => 200
                                )

                        )

                )

            [36] => Array
                (
                    [id] => 1901509
                    [nom] => URL site Liesel
                    [type_critere] => 0
                    [type_valeur] => 6
                    [classe] => 0
                    [valeur] => https://en.liesel.alsace/article/circuit-de-leichwald-258003190
                )

            [37] => Array
                (
                    [id] => 1901511
                    [nom] => Thèmes du circuit
                    [type_critere] => -1
                    [type_valeur] => 2
                    [classe] => 4
                    [modalites] => Array
                        (
                            [0] => Array
                                (
                                    [id] => 1911609
                                    [nom] => Sommet
                                    [ordre] => 40
                                )

                        )

                )

            [38] => Array
                (
                    [id] => 1901523
                    [nom] => Nom de la gare la plus proche
                    [type_critere] => 0
                    [type_valeur] => 2
                    [classe] => 2
                    [valeur] => Rosheim
                )

            [39] => Array
                (
                    [id] => 211000015
                    [nom] => HERE_fiche pour export (selction)
                    [type_critere] => 1
                    [type_valeur] => 2
                    [classe] => 32
                    [modalites] => Array
                        (
                            [0] => Array
                                (
                                    [id] => 211000077
                                    [nom] => oui
                                    [ordre] => 1
                                )

                        )

                )

            [40] => Array
                (
                    [id] => 258000003
                    [nom] => Odile site Internet
                    [type_critere] => 1
                    [type_valeur] => 2
                    [classe] => 32
                    [modalites] => Array
                        (
                            [0] => Array
                                (
                                    [id] => 258000005
                                    [nom] => yes
                                    [ordre] => 
                                )

                        )

                )

            [41] => Array
                (
                    [id] => 258000021
                    [nom] => OTI : participez
                    [type_critere] => -1
                    [type_valeur] => 2
                    [classe] => 32
                    [modalites] => Array
                        (
                            [0] => Array
                                (
                                    [id] => 258000088
                                    [nom] => à Vélo
                                    [ordre] => 10
                                )

                        )

                )

            [42] => Array
                (
                    [id] => 258000051
                    [nom] => OTI Explorez
                    [type_critere] => -1
                    [type_valeur] => 2
                    [classe] => 32
                    [modalites] => Array
                        (
                            [0] => Array
                                (
                                    [id] => 258000133
                                    [nom] => Rando, vélo
                                    [ordre] => 4
                                )

                        )

                )

            [43] => Array
                (
                    [id] => 258000064
                    [nom] => PBonheur - Carto
                    [type_critere] => 1
                    [type_valeur] => 2
                    [classe] => 32
                    [modalites] => Array
                        (
                            [0] => Array
                                (
                                    [id] => 258000471
                                    [nom] => oui
                                    [ordre] => 
                                )

                        )

                )

            [44] => Array
                (
                    [id] => 258000556
                    [nom] => Openrunner
                    [type_critere] => 0
                    [type_valeur] => 6
                    [classe] => 32
                    [valeur] => www.openrunner.com/r/11055940
                )

            [45] => Array
                (
                    [id] => 258000558
                    [nom] => Pour tri par commune
                    [type_critere] => 1
                    [type_valeur] => 2
                    [classe] => 32
                    [modalites] => Array
                        (
                            [0] => Array
                                (
                                    [id] => 258000485
                                    [nom] => Rosheim
                                    [ordre] => 80
                                )

                        )

                )

        )

    [disponibilites_synthetiques] => Array
        (
        )

    [disponibilites_detail] => Array
        (
        )

)