© OTI MSO - M.R.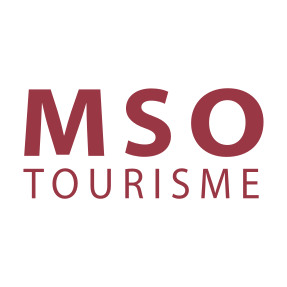 From 31/05/2022 to 15/10/2022
monday, tuesday, wednesday, thursday, friday, saturday, sunday, from 09:00 until 18:00

See the following dates
An initiative of Father Charles Singer, the Chemin d'art sacré was born of a formidable intuition: to hold exhibitions of contemporary art in certain remarkable churches in Alsace, the Haut and Bas-Rhin, with artists who create for the place.

These artists are accompanied in their project by the person in charge of the Chemin d'art sacré, yesterday Bertrand Schlund, today Laurence Levard. Two years are often necessary for this preparation. It is a spiritual and artistic journey which is proposed to the visitor by the artist with a theme given as a guideline, supported by a biblical quotation.

From Wissembourg to Feldbach, the Chemin d'art sacré is a rich and varied 23rd edition, with 26 artists, who give pride of place to painting, but there are also sculptures, photographs, films, collages, pastels, paper objects, stained glass on Plexiglas, scrolls, anamorphoses...
Organised by : Diocèse de Strasbourg
o
Type(s) of event :
Exhibition
Organised by :
Diocèse de Strasbourg
Prices (events, products, etc.)
Free
location
Calculate itinerary:
Venue of the event :
Eglise Saints Pierre et Paul
Array
(
    [id] => 258002936
    [nom] => Exhibition - Chemin d'art sacré
    [type] => Array
        (
            [id] => 1900202
            [nom] => Discovery
        )

    [entite_gestionnaire] => 258
    [nom_entite_gestionnaire] => Office de tourisme intercommunal du Mont Sainte-Odile Grpe Touristique du Mnt Ste Odile
    [coordonnees] => Array
        (
            [libelle_voie] => Eglise Sts-Pierre-et-Paul
            [code_postal] => 67560
            [libelle_commune] => Rosheim
            [telephone1] => 06 86 45 47 52
            [email1] => laurence.levard@diocese-alsace.fr
            [url1] => www.alsace.catholique.fr/services-mouvements/affaires-culturelles/chemins-dart-sacre/
            [pays] => FRANCE
        )

    [insee] => 67411
    [type_georeferencement] => 2
    [libelle_georeferencement] => précis
    [latitude] => 48,4965894691749
    [longitude] => 7,47019293785095
    [commentaire] => An initiative of Father Charles Singer, the Chemin d'art sacré was born of a formidable intuition: to hold exhibitions of contemporary art in certain remarkable churches in Alsace, the Haut and Bas-Rhin, with artists who create for the place.
<br><br>
These artists are accompanied in their project by the person in charge of the Chemin d'art sacré, yesterday Bertrand Schlund, today Laurence Levard. Two years are often necessary for this preparation. It is a spiritual and artistic journey which is proposed to the visitor by the artist with a theme given as a guideline, supported by a biblical quotation.
<br><br>
From Wissembourg to Feldbach, the Chemin d'art sacré is a rich and varied 23rd edition, with 26 artists, who give pride of place to painting, but there are also sculptures, photographs, films, collages, pastels, paper objects, stained glass on Plexiglas, scrolls, anamorphoses...
    [responsable] => Array
        (
            [nom] => Levard
            [prenom] => Laurence
        )

    [prestataire] => Array
        (
            [raison_sociale] => Communauté de Paroisses du Rosenmeer
            [civilite] => Monsieur
            [nom] => Muller
            [prenom] => Richard
            [fonction] => 
            [coordonnees] => Array
                (
                    [num_voie] => 12
                    [libelle_voie] => rue de l'Église
                    [distri_speciale] => 
                    [code_postal] => 67560
                    [libelle_commune] => Rosheim
                    [telephone1] => 06 73 25 06 46
                    [telephone2] => 
                    [telephone3] => 
                    [fax] => 
                    [email1] => arimuller@wanadoo.fr
                    [email2] => 
                    [url1] => 
                    [url2] => 
                    [pays] => FRANCE
                )

        )

    [debut_validite] => 27/05/2019
    [fin_validite] => 31/12/2050
    [marquage] => 0
    [datmaj] => 13/08/2022 11:13:44
    [datecreation] => 27/05/2019 12:24:55
    [horaires] => Array
        (
            [0] => Array
                (
                    [date_debut] => 31/05/2022
                    [date_fin] => 15/10/2022
                    [heures] => Array
                        (
                            [0] => Array
                                (
                                    [heure_debut] => 09:00
                                    [heure_fin] => 18:00
                                    [lundi] => O
                                    [mardi] => O
                                    [mercredi] => O
                                    [jeudi] => O
                                    [vendredi] => O
                                    [samedi] => O
                                    [dimanche] => O
                                    [acces_permanent] => 1
                                    [tps_acces_fin] => 0
                                    [commentaire] => 
                                )

                        )

                )

        )

    [criteres] => Array
        (
            [0] => Array
                (
                    [id] => 900000
                    [nom] => Secteur
                    [type_critere] => -1
                    [type_valeur] => 2
                    [classe] => 0
                    [modalites] => Array
                        (
                            [0] => Array
                                (
                                    [id] => 1901942
                                    [nom] => Pays du sapin de Noël
                                    [ordre] => 0
                                )

                            [1] => Array
                                (
                                    [id] => 1903610
                                    [nom] => Pays Bruche Piémont Mossig
                                    [ordre] => 0
                                )

                            [2] => Array
                                (
                                    [id] => 1903852
                                    [nom] => Région
                                    [ordre] => 0
                                )

                        )

                )

            [1] => Array
                (
                    [id] => 900003
                    [nom] => Dates et heures en texte
                    [type_critere] => 0
                    [type_valeur] => 2
                    [classe] => 0
                    [valeur] =>  From 31th May to 15th October 2022 daily from 09:00 to 18:00<br/>
                )

            [2] => Array
                (
                    [id] => 1900179
                    [nom] => Classification Flowered Villages
                    [type_critere] => 1
                    [type_valeur] => 2
                    [classe] => 1
                    [modalites] => Array
                        (
                            [0] => Array
                                (
                                    [id] => 1900893
                                    [nom] => 2 flowers
                                    [ordre] => 2
                                )

                        )

                )

            [3] => Array
                (
                    [id] => 1900219
                    [nom] => Venue of the event
                    [type_critere] => 0
                    [type_valeur] => 2
                    [classe] => 2
                    [valeur] => Eglise Saints Pierre et Paul
                )

            [4] => Array
                (
                    [id] => 1900267
                    [nom] => Disabled access
                    [type_critere] => 1
                    [type_valeur] => 2
                    [classe] => 4
                    [modalites] => Array
                        (
                            [0] => Array
                                (
                                    [id] => 1901656
                                    [nom] => Yes
                                    [ordre] => 1
                                )

                        )

                )

            [5] => Array
                (
                    [id] => 1900358
                    [nom] => A transmettre pour Internet
                    [type_critere] => 1
                    [type_valeur] => 2
                    [classe] => 0
                    [modalites] => Array
                        (
                            [0] => Array
                                (
                                    [id] => 1902207
                                    [nom] => Yes
                                    [ordre] => 1
                                )

                        )

                )

            [6] => Array
                (
                    [id] => 1900400
                    [nom] => Organised by
                    [type_critere] => 0
                    [type_valeur] => 2
                    [classe] => 4
                    [valeur] => Diocèse de Strasbourg
                )

            [7] => Array
                (
                    [id] => 1900404
                    [nom] => Opening hours
                    [type_critere] => 0
                    [type_valeur] => 2
                    [classe] => 4
                    [valeur] => 9 am - 6 pm
                )

            [8] => Array
                (
                    [id] => 1900421
                    [nom] => Photo URL
                    [type_critere] => 0
                    [type_valeur] => 6
                    [classe] => 0
                    [valeur] => apps.tourisme-alsace.info/photos/rosheim/photos/258002936_1.jpg
                )

            [9] => Array
                (
                    [id] => 1900433
                    [nom] => Prices (events, products, etc.)
                    [type_critere] => 0
                    [type_valeur] => 2
                    [classe] => 16
                    [valeur] => Free
                )

            [10] => Array
                (
                    [id] => 1900461
                    [nom] => Secteur carte
                    [type_critere] => -1
                    [type_valeur] => 2
                    [classe] => 0
                    [modalites] => Array
                        (
                            [0] => Array
                                (
                                    [id] => 1911639
                                    [nom] => Alsace (site Alsace)
                                    [ordre] => 0
                                )

                            [1] => Array
                                (
                                    [id] => 1903506
                                    [nom] => Obernai
                                    [ordre] => 0
                                )

                            [2] => Array
                                (
                                    [id] => 1909895
                                    [nom] => Vélo Colmar et centre Alsaceet nord
                                    [ordre] => 0
                                )

                            [3] => Array
                                (
                                    [id] => 1909236
                                    [nom] => Oenotourisme - Coeur d'Alsace
                                    [ordre] => 0
                                )

                            [4] => Array
                                (
                                    [id] => 1909124
                                    [nom] => Massif Vosges - Vosges centrales
                                    [ordre] => 0
                                )

                            [5] => Array
                                (
                                    [id] => 1908571
                                    [nom] => Route des vins (site Alsace)
                                    [ordre] => 0
                                )

                            [6] => Array
                                (
                                    [id] => 1908335
                                    [nom] => Massif des Vosges
                                    [ordre] => 0
                                )

                        )

                )

            [11] => Array
                (
                    [id] => 1900480
                    [nom] => Photo caption
                    [type_critere] => 0
                    [type_valeur] => 2
                    [classe] => 0
                    [valeur] => © OTI MSO - M.R.
                )

            [12] => Array
                (
                    [id] => 1900482
                    [nom] => Commentaire court EN
                    [type_critere] => 0
                    [type_valeur] => 2
                    [classe] => 4
                    [valeur] => You will be seduced by Rolf Ball's paintings which seem to be inspired by the stained glass windows of our cathedrals. Theme of his exhibition: "Going towards the Light, our link to the world"
                )

            [13] => Array
                (
                    [id] => 1900614
                    [nom] => Type(s) of event
                    [type_critere] => 1
                    [type_valeur] => 2
                    [classe] => 4
                    [modalites] => Array
                        (
                            [0] => Array
                                (
                                    [id] => 1907558
                                    [nom] => Exhibition
                                    [ordre] => 150
                                )

                        )

                )

            [14] => Array
                (
                    [id] => 1900714
                    [nom] => Interest
                    [type_critere] => 1
                    [type_valeur] => 2
                    [classe] => 0
                    [modalites] => Array
                        (
                            [0] => Array
                                (
                                    [id] => 1905854
                                    [nom] => Intérêt à l'échelle d'un pays (entre 8 et 35 km)
                                    [ordre] => 10
                                )

                        )

                )

            [15] => Array
                (
                    [id] => 1900886
                    [nom] => Secteur carte Obernai
                    [type_critere] => 1
                    [type_valeur] => 2
                    [classe] => 0
                    [modalites] => Array
                        (
                            [0] => Array
                                (
                                    [id] => 1907237
                                    [nom] => D2
                                    [ordre] => 0
                                )

                        )

                )

            [16] => Array
                (
                    [id] => 1901095
                    [nom] => Thématqiue pour tourisme-alsace.com
                    [type_critere] => -1
                    [type_valeur] => 2
                    [classe] => 0
                    [modalites] => Array
                        (
                            [0] => Array
                                (
                                    [id] => 1908505
                                    [nom] => Art Roman
                                    [ordre] => 30
                                )

                        )

                )

            [17] => Array
                (
                    [id] => 1901314
                    [nom] => Commentaire traduit en
                    [type_critere] => -1
                    [type_valeur] => 2
                    [classe] => 0
                    [modalites] => Array
                        (
                            [0] => Array
                                (
                                    [id] => 1909728
                                    [nom] => DE
                                    [ordre] => 0
                                )

                            [1] => Array
                                (
                                    [id] => 1909729
                                    [nom] => EN
                                    [ordre] => 0
                                )

                            [2] => Array
                                (
                                    [id] => 1909727
                                    [nom] => FR
                                    [ordre] => 0
                                )

                        )

                )

            [18] => Array
                (
                    [id] => 1901379
                    [nom] => Pdf Manif 2015
                    [type_critere] => -1
                    [type_valeur] => 2
                    [classe] => 32
                    [modalites] => Array
                        (
                            [0] => Array
                                (
                                    [id] => 1910764
                                    [nom] => permanent
                                    [ordre] => 5
                                )

                        )

                )

            [19] => Array
                (
                    [id] => 1901380
                    [nom] => PDF manifs 2015 - tarif
                    [type_critere] => 0
                    [type_valeur] => 2
                    [classe] => 32
                    [valeur] => 
                )

            [20] => Array
                (
                    [id] => 1901413
                    [nom] => Tarif synthétique (avizi)
                    [type_critere] => 0
                    [type_valeur] => 1
                    [classe] => 32
                    [valeur] => -1
                )

            [21] => Array
                (
                    [id] => 1901421
                    [nom] => GRC pré sélection
                    [type_critere] => 1
                    [type_valeur] => 2
                    [classe] => 0
                    [modalites] => Array
                        (
                            [0] => Array
                                (
                                    [id] => 1911149
                                    [nom] => Oui
                                    [ordre] => 0
                                )

                        )

                )

            [22] => Array
                (
                    [id] => 1901440
                    [nom] => GRC accroche
                    [type_critere] => 0
                    [type_valeur] => 2
                    [classe] => 4
                    [valeur] => Discover an art exhibition in the beautiful Romanesque church of Rosheim.
                )

            [23] => Array
                (
                    [id] => 1901479
                    [nom] => PDF GRC
                    [type_critere] => -1
                    [type_valeur] => 2
                    [classe] => 0
                    [modalites] => Array
                        (
                            [0] => Array
                                (
                                    [id] => 1911335
                                    [nom] => MSO
                                    [ordre] => 40
                                )

                            [1] => Array
                                (
                                    [id] => 1911668
                                    [nom] => J7
                                    [ordre] => 400
                                )

                        )

                )

            [24] => Array
                (
                    [id] => 1901495
                    [nom] => Liesel - inspiration
                    [type_critere] => 1
                    [type_valeur] => 2
                    [classe] => 0
                    [modalites] => Array
                        (
                            [0] => Array
                                (
                                    [id] => 1911410
                                    [nom] => Toute une Histoire
                                    [ordre] => 40
                                )

                        )

                )

            [25] => Array
                (
                    [id] => 1901499
                    [nom] => La photo est disponible en OpenData (Datatourisme)
                    [type_critere] => 1
                    [type_valeur] => 2
                    [classe] => 0
                    [modalites] => Array
                        (
                            [0] => Array
                                (
                                    [id] => 1911421
                                    [nom] => Non
                                    [ordre] => 20
                                )

                        )

                )

            [26] => Array
                (
                    [id] => 1901501
                    [nom] => Stationnement pour véhicules
                    [type_critere] => -1
                    [type_valeur] => 2
                    [classe] => 8
                    [modalites] => Array
                        (
                            [0] => Array
                                (
                                    [id] => 1911448
                                    [nom] => Less than 200 m from a free public car park
                                    [ordre] => 50
                                )

                        )

                )

            [27] => Array
                (
                    [id] => 1901509
                    [nom] => URL site Liesel
                    [type_critere] => 0
                    [type_valeur] => 6
                    [classe] => 0
                    [valeur] => https://en.liesel.alsace/article/exposition-chemin-dart-sacre-258002936
                )

            [28] => Array
                (
                    [id] => 1901534
                    [nom] => Data_typologie_manifs
                    [type_critere] => 1
                    [type_valeur] => 2
                    [classe] => 0
                    [modalites] => Array
                        (
                            [0] => Array
                                (
                                    [id] => 1911796
                                    [nom] => Cultu_Exposition
                                    [ordre] => 140
                                )

                        )

                )

            [29] => Array
                (
                    [id] => 212000162
                    [nom] => COM_Tourisme-handi
                    [type_critere] => -1
                    [type_valeur] => 2
                    [classe] => 32
                    [modalites] => Array
                        (
                            [0] => Array
                                (
                                    [id] => 212000631
                                    [nom] => Affinage>Evenements
                                    [ordre] => 
                                )

                        )

                )

            [30] => Array
                (
                    [id] => 212000184
                    [nom] => COM_Agenda-global
                    [type_critere] => -1
                    [type_valeur] => 2
                    [classe] => 32
                    [modalites] => Array
                        (
                            [0] => Array
                                (
                                    [id] => 212000715
                                    [nom] => Manif-global
                                    [ordre] => 1
                                )

                            [1] => Array
                                (
                                    [id] => 212000764
                                    [nom] => Que-faire-7-sem
                                    [ordre] => 2
                                )

                        )

                )

            [31] => Array
                (
                    [id] => 212000210
                    [nom] => VA-a-voir-a-faire
                    [type_critere] => -1
                    [type_valeur] => 2
                    [classe] => 32
                    [modalites] => Array
                        (
                            [0] => Array
                                (
                                    [id] => 212000841
                                    [nom] => Evenement
                                    [ordre] => 
                                )

                        )

                )

            [32] => Array
                (
                    [id] => 258000003
                    [nom] => Odile site Internet
                    [type_critere] => 1
                    [type_valeur] => 2
                    [classe] => 32
                    [modalites] => Array
                        (
                            [0] => Array
                                (
                                    [id] => 258000005
                                    [nom] => yes
                                    [ordre] => 
                                )

                        )

                )

            [33] => Array
                (
                    [id] => 258000011
                    [nom] => Site internet mairie
                    [type_critere] => -1
                    [type_valeur] => 2
                    [classe] => 32
                    [modalites] => Array
                        (
                            [0] => Array
                                (
                                    [id] => 258000070
                                    [nom] => Animations
                                    [ordre] => 50
                                )

                        )

                )

            [34] => Array
                (
                    [id] => 258000018
                    [nom] => PDF OT Rosheim
                    [type_critere] => -1
                    [type_valeur] => 2
                    [classe] => 32
                    [modalites] => Array
                        (
                            [0] => Array
                                (
                                    [id] => 258000081
                                    [nom] => Agenda manifs
                                    [ordre] => 10
                                )

                        )

                )

            [35] => Array
                (
                    [id] => 258000053
                    [nom] => OTI Agenda
                    [type_critere] => -1
                    [type_valeur] => 2
                    [classe] => 32
                    [modalites] => Array
                        (
                            [0] => Array
                                (
                                    [id] => 258000141
                                    [nom] => Expositions
                                    [ordre] => 25
                                )

                            [1] => Array
                                (
                                    [id] => 258000149
                                    [nom] => Animations très locales
                                    [ordre] => 50
                                )

                        )

                )

            [36] => Array
                (
                    [id] => 258000058
                    [nom] => MSO - GRC quotidien événement Alsace
                    [type_critere] => 2
                    [type_valeur] => 3
                    [classe] => 32
                    [modalites] => Array
                        (
                            [0] => Array
                                (
                                    [id] => 258000290
                                    [nom] => date1
                                    [ordre] => 1
                                    [valeur] => 31/07/2022
                                )

                            [1] => Array
                                (
                                    [id] => 258000291
                                    [nom] => date2
                                    [ordre] => 2
                                    [valeur] => 28/08/2022
                                )

                        )

                )

            [37] => Array
                (
                    [id] => 258000059
                    [nom] => MSO - GRC quotidien événement local
                    [type_critere] => 2
                    [type_valeur] => 3
                    [classe] => 32
                    [modalites] => Array
                        (
                            [0] => Array
                                (
                                    [id] => 258000325
                                    [nom] => date1
                                    [ordre] => 1
                                    [valeur] => 13/08/2022
                                )

                        )

                )

            [38] => Array
                (
                    [id] => 258000063
                    [nom] => PBonheur - agenda
                    [type_critere] => 1
                    [type_valeur] => 2
                    [classe] => 32
                    [modalites] => Array
                        (
                            [0] => Array
                                (
                                    [id] => 258000470
                                    [nom] => oui
                                    [ordre] => 
                                )

                        )

                )

            [39] => Array
                (
                    [id] => 258000555
                    [nom] => Site Porte-Bonheur Animation
                    [type_critere] => 1
                    [type_valeur] => 2
                    [classe] => 32
                    [modalites] => Array
                        (
                            [0] => Array
                                (
                                    [id] => 258000473
                                    [nom] => oui
                                    [ordre] => 0
                                )

                        )

                )

            [40] => Array
                (
                    [id] => 258000558
                    [nom] => Pour tri par commune
                    [type_critere] => 1
                    [type_valeur] => 2
                    [classe] => 32
                    [modalites] => Array
                        (
                            [0] => Array
                                (
                                    [id] => 258000485
                                    [nom] => Rosheim
                                    [ordre] => 80
                                )

                        )

                )

        )

    [disponibilites_synthetiques] => Array
        (
        )

    [disponibilites_detail] => Array
        (
        )

)