©OTIMSO

©BMP-S.SPACH

©BMP-S.SPACH

©OTIMSO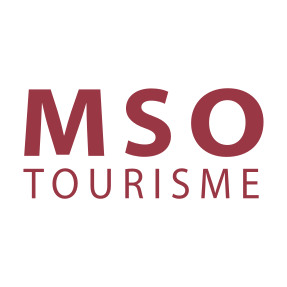 Croq'vélo
Excursions, forfaits à la journée
94 rue du Général de Gaulle - 67560 Rosheim-Ottrott
03 55 50 75 38 - contact@mso-tourisme.com
www.mso-tourisme.com
From April to October
A day riding an electrically assisted bicycle combined with the pleasures of a typical Alsatian lunch! Roam the hills, valleys and vineyards for a day and enjoy a lunch break in one of our partner restaurants. A great way to discover our part of Alsace, combining pleasant physical activity, a ride in the fresh air and the pleasures of an Alsatian meal!
Croq'vélo discovery offer. By reservation only. The offer includes:

1-day rental of an electrically assisted bicycle.
1 terroir lunch (typical Alsatian) comprising starter, main dish and dessert.
It does not include: €120 deposit on the bicycle, drinks and personal expenses.
Package on sale at our Rosheim and Ottrott branches. Subject to booking.
o }
Theme of discovery excusion/holiday :
Cuisine
Wine tourism
Bicycle
location
Calculate itinerary:
Array
(
    [id] => 258002237
    [nom] => Croq'vélo
    [type] => Array
        (
            [id] => 1900317
            [nom] => Excursions, forfaits à la journée
        )

    [entite_gestionnaire] => 258
    [nom_entite_gestionnaire] => Office de tourisme intercommunal du Mont Sainte-Odile Grpe Touristique du Mnt Ste Odile
    [coordonnees] => Array
        (
            [num_voie] => 94
            [libelle_voie] => rue du Général de Gaulle
            [complement_adresse] => Office de Tourisme Intercommunal du Mont Ste-Odile
            [code_postal] => 67560
            [libelle_commune] => Rosheim-Ottrott
            [telephone1] => 03 55 50 75 38
            [email1] => contact@mso-tourisme.com
            [url1] => www.mso-tourisme.com
            [pays] => FRANCE
        )

    [insee] => 67411
    [type_georeferencement] => 2
    [libelle_georeferencement] => précis
    [latitude] => 48,4962855320018
    [longitude] => 7,46947678804395
    [commentaire] => From April to October
<br>
A day riding an electrically assisted bicycle combined with the pleasures of a typical Alsatian lunch! 
Roam the hills, valleys and vineyards for a day and enjoy a lunch break in one of our partner restaurants.
A great way to discover our part of Alsace, combining pleasant physical activity, a ride in the fresh air and the pleasures of an Alsatian meal! 
<br>Croq'vélo discovery offer. By reservation only.
The offer includes: <br>
<ul><li>1-day rental of an electrically assisted bicycle.</li>
<li>1 terroir lunch (typical Alsatian) comprising starter, main dish and dessert.</li>
<li>It does not include: €120 deposit on the bicycle, drinks and personal expenses.</li></ul>
Package on sale at our Rosheim and Ottrott branches. Subject to booking.
    [prestataire] => Array
        (
            [raison_sociale] => OFFICE DE TOURISME INTERCOM DU MONT SAINTE-ODILE
            [civilite] => Madame
            [nom] => SCHWEBEL
            [prenom] => Christelle
            [fonction] => 
            [coordonnees] => Array
                (
                    [num_voie] => 94
                    [libelle_voie] => rue du Général de Gaulle
                    [distri_speciale] => 
                    [code_postal] => 67560
                    [libelle_commune] => Rosheim
                    [telephone1] => 03 88 50 75 38
                    [telephone2] => 
                    [telephone3] => 
                    [fax] => 
                    [email1] => contact@mso-tourisme.com
                    [email2] => 
                    [url1] => www.mso-tourisme.com
                    [url2] => 
                    [pays] => FRANCE
                )

        )

    [debut_validite] => 27/04/2016
    [fin_validite] => 31/12/2050
    [marquage] => 0
    [datmaj] => 28/04/2022 16:33:45
    [datecreation] => 27/04/2016 11:40:30
    [horaires] => Array
        (
            [0] => Array
                (
                    [date_debut] => 01/05/2022
                    [date_fin] => 30/09/2022
                    [heures] => Array
                        (
                            [0] => Array
                                (
                                    [heure_debut] => 
                                    [heure_fin] => 
                                    [lundi] => O
                                    [mardi] => O
                                    [mercredi] => O
                                    [jeudi] => O
                                    [vendredi] => O
                                    [samedi] => O
                                    [dimanche] => O
                                    [acces_permanent] => 1
                                    [tps_acces_fin] => 0
                                    [commentaire] => 
                                )

                        )

                )

            [1] => Array
                (
                    [date_debut] => 01/10/2022
                    [date_fin] => 31/10/2022
                    [heures] => Array
                        (
                            [0] => Array
                                (
                                    [heure_debut] => 
                                    [heure_fin] => 
                                    [lundi] => O
                                    [mardi] => O
                                    [mercredi] => O
                                    [jeudi] => O
                                    [vendredi] => O
                                    [samedi] => N
                                    [dimanche] => N
                                    [acces_permanent] => 1
                                    [tps_acces_fin] => 0
                                    [commentaire] => 
                                )

                        )

                )

        )

    [produits_associes] => Array
        (
            [0] => Array
                (
                    [id] => 218001528
                    [nom] => Restaurant Lucien Doriath
                    [id_type] => 1900014
                    [type_couplage] => 10
                )

            [1] => Array
                (
                    [id] => 258000001
                    [nom] => À l'Étoile
                    [id_type] => 1900014
                    [type_couplage] => 10
                )

            [2] => Array
                (
                    [id] => 258000012
                    [nom] => Auberge du Cerf
                    [id_type] => 1900014
                    [type_couplage] => 10
                )

            [3] => Array
                (
                    [id] => 258000108
                    [nom] => Hostellerie des Châteaux
                    [id_type] => 1900014
                    [type_couplage] => 10
                )

            [4] => Array
                (
                    [id] => 258000216
                    [nom] => La Fischhutte
                    [id_type] => 1900014
                    [type_couplage] => 10
                )

            [5] => Array
                (
                    [id] => 258001449
                    [nom] => Auberge de la Chèvrerie
                    [id_type] => 1900014
                    [type_couplage] => 10
                )

            [6] => Array
                (
                    [id] => 258002052
                    [nom] => Rent an E-Bike
                    [id_type] => 1900227
                    [type_couplage] => 10
                )

            [7] => Array
                (
                    [id] => 258003284
                    [nom] => Au Pot au Feu
                    [id_type] => 1900014
                    [type_couplage] => 10
                )

            [8] => Array
                (
                    [id] => 258000269
                    [nom] => D'Rosemer Winstub
                    [id_type] => 1900014
                    [type_couplage] => 10
                )

        )

    [criteres] => Array
        (
            [0] => Array
                (
                    [id] => 900000
                    [nom] => Secteur
                    [type_critere] => -1
                    [type_valeur] => 2
                    [classe] => 0
                    [modalites] => Array
                        (
                            [0] => Array
                                (
                                    [id] => 1903852
                                    [nom] => Région
                                    [ordre] => 0
                                )

                            [1] => Array
                                (
                                    [id] => 1903610
                                    [nom] => Pays Bruche Piémont Mossig
                                    [ordre] => 0
                                )

                            [2] => Array
                                (
                                    [id] => 1901942
                                    [nom] => Pays du sapin de Noël
                                    [ordre] => 0
                                )

                        )

                )

            [1] => Array
                (
                    [id] => 900003
                    [nom] => Dates et heures en texte
                    [type_critere] => 0
                    [type_valeur] => 2
                    [classe] => 0
                    [valeur] => From 10th to 30th April 2022, Monday, Tuesday, Wednesday, Thursday and  Friday<br/> From 1st May to 30th September 2022 daily<br/>From 1st to 31th October 2022, Monday, Tuesday, Wednesday, Thursday and  Friday<br/>
                )

            [2] => Array
                (
                    [id] => 1900048
                    [nom] => Methods of payment
                    [type_critere] => -1
                    [type_valeur] => 2
                    [classe] => 16
                    [modalites] => Array
                        (
                            [0] => Array
                                (
                                    [id] => 1234000001
                                    [nom] => Credit card
                                    [ordre] => 20
                                )

                            [1] => Array
                                (
                                    [id] => 1900113
                                    [nom] => Cheque
                                    [ordre] => 25
                                )

                        )

                )

            [3] => Array
                (
                    [id] => 1900179
                    [nom] => Classification Flowered Villages
                    [type_critere] => 1
                    [type_valeur] => 2
                    [classe] => 1
                    [modalites] => Array
                        (
                            [0] => Array
                                (
                                    [id] => 1900893
                                    [nom] => 2 flowers
                                    [ordre] => 2
                                )

                        )

                )

            [4] => Array
                (
                    [id] => 1900311
                    [nom] => Theme of discovery excusion/holiday
                    [type_critere] => -1
                    [type_valeur] => 2
                    [classe] => 4
                    [modalites] => Array
                        (
                            [0] => Array
                                (
                                    [id] => 1906175
                                    [nom] => Cuisine
                                    [ordre] => 50
                                )

                            [1] => Array
                                (
                                    [id] => 1909703
                                    [nom] => Wine tourism
                                    [ordre] => 182
                                )

                            [2] => Array
                                (
                                    [id] => 1909552
                                    [nom] => Bicycle
                                    [ordre] => 230
                                )

                        )

                )

            [5] => Array
                (
                    [id] => 1900358
                    [nom] => A transmettre pour Internet
                    [type_critere] => 1
                    [type_valeur] => 2
                    [classe] => 0
                    [modalites] => Array
                        (
                            [0] => Array
                                (
                                    [id] => 1902207
                                    [nom] => Yes
                                    [ordre] => 1
                                )

                        )

                )

            [6] => Array
                (
                    [id] => 1900421
                    [nom] => Photo URL
                    [type_critere] => 0
                    [type_valeur] => 6
                    [classe] => 0
                    [valeur] => http://apps.tourisme-alsace.info/photos/rosheim/photos/258002237_4.jpg
                )

            [7] => Array
                (
                    [id] => 1900461
                    [nom] => Secteur carte
                    [type_critere] => -1
                    [type_valeur] => 2
                    [classe] => 0
                    [modalites] => Array
                        (
                            [0] => Array
                                (
                                    [id] => 1903506
                                    [nom] => Obernai
                                    [ordre] => 0
                                )

                            [1] => Array
                                (
                                    [id] => 1908335
                                    [nom] => Massif des Vosges
                                    [ordre] => 0
                                )

                            [2] => Array
                                (
                                    [id] => 1908571
                                    [nom] => Route des vins (site Alsace)
                                    [ordre] => 0
                                )

                            [3] => Array
                                (
                                    [id] => 1909124
                                    [nom] => Massif Vosges - Vosges centrales
                                    [ordre] => 0
                                )

                            [4] => Array
                                (
                                    [id] => 1909895
                                    [nom] => Vélo Colmar et centre Alsaceet nord
                                    [ordre] => 0
                                )

                            [5] => Array
                                (
                                    [id] => 1909236
                                    [nom] => Oenotourisme - Coeur d'Alsace
                                    [ordre] => 0
                                )

                        )

                )

            [8] => Array
                (
                    [id] => 1900480
                    [nom] => Photo caption
                    [type_critere] => 0
                    [type_valeur] => 2
                    [classe] => 0
                    [valeur] => ©OTIMSO
                )

            [9] => Array
                (
                    [id] => 1900482
                    [nom] => Commentaire court EN
                    [type_critere] => 0
                    [type_valeur] => 2
                    [classe] => 4
                    [valeur] => Rent a day of the electric bike with a lunch in one of our partner restaurants. On reservation.
                )

            [10] => Array
                (
                    [id] => 1900514
                    [nom] => Marketing method
                    [type_critere] => -1
                    [type_valeur] => 2
                    [classe] => 8
                    [modalites] => Array
                        (
                            [0] => Array
                                (
                                    [id] => 1903817
                                    [nom] => Reservations at the Tourist Office
                                    [ordre] => 20
                                )

                        )

                )

            [11] => Array
                (
                    [id] => 1900603
                    [nom] => Photo URL2
                    [type_critere] => 0
                    [type_valeur] => 6
                    [classe] => 0
                    [valeur] => http://apps.tourisme-alsace.info/photos/rosheim/photos/258002237_59.jpg
                )

            [12] => Array
                (
                    [id] => 1900661
                    [nom] => Photo légende 2
                    [type_critere] => 0
                    [type_valeur] => 2
                    [classe] => 0
                    [valeur] => ©BMP-S.SPACH
                )

            [13] => Array
                (
                    [id] => 1900751
                    [nom] => Photo URL3
                    [type_critere] => 0
                    [type_valeur] => 6
                    [classe] => 0
                    [valeur] => http://apps.tourisme-alsace.info/photos/rosheim/photos/258002237_72.jpg
                )

            [14] => Array
                (
                    [id] => 1900752
                    [nom] => Photo légende 3
                    [type_critere] => 0
                    [type_valeur] => 2
                    [classe] => 0
                    [valeur] => ©BMP-S.SPACH
                )

            [15] => Array
                (
                    [id] => 1900781
                    [nom] => Photo URL4
                    [type_critere] => 0
                    [type_valeur] => 6
                    [classe] => 0
                    [valeur] => http://apps.tourisme-alsace.info/photos/rosheim/photos/258002237_5.jpg
                )

            [16] => Array
                (
                    [id] => 1900783
                    [nom] => Photo légende 4
                    [type_critere] => 0
                    [type_valeur] => 2
                    [classe] => 0
                    [valeur] => ©OTIMSO
                )

            [17] => Array
                (
                    [id] => 1900886
                    [nom] => Secteur carte Obernai
                    [type_critere] => 1
                    [type_valeur] => 2
                    [classe] => 0
                    [modalites] => Array
                        (
                            [0] => Array
                                (
                                    [id] => 1907237
                                    [nom] => D2
                                    [ordre] => 0
                                )

                        )

                )

            [18] => Array
                (
                    [id] => 1900945
                    [nom] => Zonage local_fr
                    [type_critere] => 1
                    [type_valeur] => 2
                    [classe] => 0
                    [modalites] => Array
                        (
                            [0] => Array
                                (
                                    [id] => 1908097
                                    [nom] => 444
                                    [ordre] => 0
                                )

                        )

                )

            [19] => Array
                (
                    [id] => 1901114
                    [nom] => The rate includes:
                    [type_critere] => 0
                    [type_valeur] => 2
                    [classe] => 8
                    [valeur] => La location d'un vélo à assistance électrique et le repas de midi (pique-nique, terroir ou saveur).
                )

            [20] => Array
                (
                    [id] => 1901115
                    [nom] => The rate does not include:
                    [type_critere] => 0
                    [type_valeur] => 2
                    [classe] => 8
                    [valeur] => Les boissons (sauf pour l'offre pique-nique)
                )

            [21] => Array
                (
                    [id] => 1901314
                    [nom] => Commentaire traduit en
                    [type_critere] => -1
                    [type_valeur] => 2
                    [classe] => 0
                    [modalites] => Array
                        (
                            [0] => Array
                                (
                                    [id] => 1909727
                                    [nom] => FR
                                    [ordre] => 0
                                )

                            [1] => Array
                                (
                                    [id] => 1909728
                                    [nom] => DE
                                    [ordre] => 0
                                )

                            [2] => Array
                                (
                                    [id] => 1909729
                                    [nom] => EN
                                    [ordre] => 0
                                )

                        )

                )

            [22] => Array
                (
                    [id] => 1901338
                    [nom] => Fiche pour guide I mobile
                    [type_critere] => -1
                    [type_valeur] => 2
                    [classe] => 0
                    [modalites] => Array
                        (
                            [0] => Array
                                (
                                    [id] => 1909889
                                    [nom] => oui avec partage
                                    [ordre] => 5
                                )

                        )

                )

            [23] => Array
                (
                    [id] => 1901379
                    [nom] => Pdf Manif 2015
                    [type_critere] => -1
                    [type_valeur] => 2
                    [classe] => 32
                    [modalites] => Array
                        (
                            [0] => Array
                                (
                                    [id] => 1910764
                                    [nom] => permanent
                                    [ordre] => 5
                                )

                        )

                )

            [24] => Array
                (
                    [id] => 1901380
                    [nom] => PDF manifs 2015 - tarif
                    [type_critere] => 0
                    [type_valeur] => 2
                    [classe] => 32
                    [valeur] => 36€/pers.
                )

            [25] => Array
                (
                    [id] => 1901410
                    [nom] => PDF Manifs 2015 -  Ne pas grouper
                    [type_critere] => 1
                    [type_valeur] => 2
                    [classe] => 32
                    [modalites] => Array
                        (
                            [0] => Array
                                (
                                    [id] => 1911030
                                    [nom] => oui
                                    [ordre] => 0
                                )

                        )

                )

            [26] => Array
                (
                    [id] => 1901413
                    [nom] => Tarif synthétique (avizi)
                    [type_critere] => 0
                    [type_valeur] => 1
                    [classe] => 32
                    [valeur] => -1
                )

            [27] => Array
                (
                    [id] => 1901460
                    [nom] => URL photo GRC 2-3
                    [type_critere] => 0
                    [type_valeur] => 6
                    [classe] => 1
                    [valeur] => apps.tourisme-alsace.info/photos/rosheim/photos/258002237_1_258x100.jpg
                )

            [28] => Array
                (
                    [id] => 1901499
                    [nom] => La photo est disponible en OpenData (Datatourisme)
                    [type_critere] => 1
                    [type_valeur] => 2
                    [classe] => 0
                    [modalites] => Array
                        (
                            [0] => Array
                                (
                                    [id] => 1911420
                                    [nom] => Oui
                                    [ordre] => 10
                                )

                        )

                )

            [29] => Array
                (
                    [id] => 1901506
                    [nom] => Type de forfait, excursion
                    [type_critere] => -1
                    [type_valeur] => 1
                    [classe] => 4
                    [modalites] => Array
                        (
                            [0] => Array
                                (
                                    [id] => 1911587
                                    [nom] => Visite du territoire
                                    [ordre] => 30
                                )

                        )

                )

            [30] => Array
                (
                    [id] => 1901509
                    [nom] => URL site Liesel
                    [type_critere] => 0
                    [type_valeur] => 6
                    [classe] => 0
                    [valeur] => https://en.liesel.alsace/article/croqvelo-258002237
                )

            [31] => Array
                (
                    [id] => 1901517
                    [nom] => Url photo Opendata
                    [type_critere] => 0
                    [type_valeur] => 6
                    [classe] => 0
                    [valeur] => https://opendata.tourisme-alsace.info/photos/rosheim/photos/258002237_4_800x600.jpg
                )

            [32] => Array
                (
                    [id] => 1901519
                    [nom] => Cpyright photo Opendata
                    [type_critere] => 0
                    [type_valeur] => 2
                    [classe] => 0
                    [valeur] => ©OTIMSO
                )

            [33] => Array
                (
                    [id] => 1901536
                    [nom] => Protective measures
                    [type_critere] => -1
                    [type_valeur] => 2
                    [classe] => 8
                    [modalites] => Array
                        (
                            [0] => Array
                                (
                                    [id] => 1911825
                                    [nom] => The service provider declares to respect the sanitary protocols
                                    [ordre] => 5
                                )

                            [1] => Array
                                (
                                    [id] => 1911823
                                    [nom] => Contactless payment highly recommended
                                    [ordre] => 50
                                )

                        )

                )

            [34] => Array
                (
                    [id] => 258000003
                    [nom] => Odile site Internet
                    [type_critere] => 1
                    [type_valeur] => 2
                    [classe] => 32
                    [modalites] => Array
                        (
                            [0] => Array
                                (
                                    [id] => 258000005
                                    [nom] => yes
                                    [ordre] => 
                                )

                        )

                )

            [35] => Array
                (
                    [id] => 258000014
                    [nom] => CARTO_27702
                    [type_critere] => -1
                    [type_valeur] => 2
                    [classe] => 32
                    [modalites] => Array
                        (
                            [0] => Array
                                (
                                    [id] => 258000436
                                    [nom] => Actualités
                                    [ordre] => 500
                                )

                        )

                )

            [36] => Array
                (
                    [id] => 258000021
                    [nom] => OTI : participez
                    [type_critere] => -1
                    [type_valeur] => 2
                    [classe] => 32
                    [modalites] => Array
                        (
                            [0] => Array
                                (
                                    [id] => 258000088
                                    [nom] => à Vélo
                                    [ordre] => 10
                                )

                        )

                )

            [37] => Array
                (
                    [id] => 258000027
                    [nom] => OTI Diaporama : titre
                    [type_critere] => 0
                    [type_valeur] => 2
                    [classe] => 32
                    [valeur] => Croq'vélo
                )

            [38] => Array
                (
                    [id] => 258000028
                    [nom] => OTI Diaporama : sous-titre
                    [type_critere] => 0
                    [type_valeur] => 2
                    [classe] => 32
                    [valeur] => A day of e-biking combined with a nice meal !
                )

            [39] => Array
                (
                    [id] => 258000030
                    [nom] => OTI Diaporama : ordre d'affichage
                    [type_critere] => 0
                    [type_valeur] => 1
                    [classe] => 32
                    [valeur] => 2
                )

            [40] => Array
                (
                    [id] => 258000051
                    [nom] => OTI Explorez
                    [type_critere] => -1
                    [type_valeur] => 2
                    [classe] => 32
                    [modalites] => Array
                        (
                            [0] => Array
                                (
                                    [id] => 258000133
                                    [nom] => Rando, vélo
                                    [ordre] => 4
                                )

                        )

                )

            [41] => Array
                (
                    [id] => 403000000
                    [nom] => CARTO_27745
                    [type_critere] => -1
                    [type_valeur] => 2
                    [classe] => 32
                    [modalites] => Array
                        (
                            [0] => Array
                                (
                                    [id] => 403000128
                                    [nom] => A voir, à faire / Excursions à la journée
                                    [ordre] => 425
                                )

                        )

                )

        )

    [disponibilites_synthetiques] => Array
        (
        )

    [disponibilites_detail] => Array
        (
        )

)