© Alsace Zélo Flam's - Eber Eric

© Alsace Zélo Flam's - Eber Eric

© Alsace Zélo Flam's - Eber Eric

© Alsace Zélo Flam's - Eber Eric

© Alsace Zélo Flam's - Eber Eric

© Alsace Zélo Flam's - Eber Eric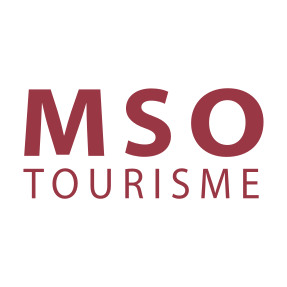 Alsace Zelo Flam's
Restaurant
9 Avenue du Général Leclerc - 67560 Rosheim
07 85 54 40 77 - alsacezeloflams@gmail.com
alsace-zelo-flams.alsace
Information COVID : En application de l'arrêté préfectoral, les restaurants du département peuvent ouvrir de 11h à 15h et de 18h à 20h30.
N'hésitez pas à appeler pour réserver votre table et organiser au mieux votre déjeuner ou dîner. Merci de votre soutien !
Alsace ZÉLO Flam's is your culinary partner for all your events.

Whether they are private, associative or professional, Eric or Aurélie (the managers) will know how to offer you the best alternative to your request.
We will come to the place of your choice to be as close to you as possible to make you enjoy the tarte flambée straight from the oven!

Our motto: enjoy, I manage!
La suggestion du chef : Delicious "tartes flambées" prepared in the comfort of your own home.
Specialties Flammenkuchen
o m
Type of catering facilities :
Ambulante - Food Truck
Fast food
Traditional
Practical services, restaurants :
Methods of payment :
Cheque
Cash
Luncheon vouchers
location
Calculate itinerary:
Opening hours
Dinner times
Weekly closing on :
Tuesday evening
Saturday evening
Sunday evening
Le(s) propriétaire(s)
OTI Coin préféré :
Le Verloreneck (le jardin de merlin) lieux propice à la quiétude et à la réflexion.
OTI plat préféré :
Les Spaetzle
Array
(
    [id] => 258003298
    [nom] => Alsace Zelo Flam's
    [type] => Array
        (
            [id] => 1900014
            [nom] => Restaurants
        )

    [entite_gestionnaire] => 258
    [nom_entite_gestionnaire] => Office de tourisme intercommunal du Mont Sainte-Odile Grpe Touristique du Mnt Ste Odile
    [coordonnees] => Array
        (
            [num_voie] => 9
            [libelle_voie] => Avenue du Général Leclerc
            [code_postal] => 67560
            [libelle_commune] => Rosheim
            [telephone1] => 07 85 54 40 77
            [email1] => alsacezeloflams@gmail.com
            [url1] => alsace-zelo-flams.alsace
            [pays] => FRANCE
        )

    [insee] => 67411
    [type_georeferencement] => 2
    [libelle_georeferencement] => précis
    [latitude] => 48,4978336374363
    [longitude] => 7,47543933868408
    [commentaire] => Alsace ZÉLO Flam's is your culinary partner for all your events.<br><br>
Whether they are private, associative or professional, Eric or Aurélie (the managers) will know how to offer you the best alternative to your request.<br>
We will come to the place of your choice to be as close to you as possible to make you enjoy the tarte flambée straight from the oven!<br><br>
Our motto: enjoy, I manage!
    [prestataire] => Array
        (
            [raison_sociale] => Alsace Zelo Flam's
            [civilite] => Monsieur
            [nom] => Eber
            [prenom] => Eric
            [fonction] => 
            [coordonnees] => Array
                (
                    [num_voie] => 9
                    [libelle_voie] => Avenue du Général Leclerc
                    [distri_speciale] => 
                    [code_postal] => 67560
                    [libelle_commune] => Rosheim
                    [telephone1] => 07 85 54 40 77
                    [telephone2] => 
                    [telephone3] => 
                    [fax] => 
                    [email1] => alsacezeloflams@gmail.com
                    [email2] => 
                    [url1] => alsace-zelo-flams.alsace
                    [url2] => 
                    [pays] => FRANCE
                )

        )

    [debut_validite] => 01/02/2021
    [fin_validite] => 31/12/2050
    [marquage] => 0
    [datmaj] => 12/09/2023 15:43:16
    [datecreation] => 01/02/2021 14:17:15
    [horaires] => Array
        (
        )

    [criteres] => Array
        (
            [0] => Array
                (
                    [id] => 900000
                    [nom] => Secteur
                    [type_critere] => -1
                    [type_valeur] => 2
                    [classe] => 0
                    [modalites] => Array
                        (
                            [0] => Array
                                (
                                    [id] => 1903852
                                    [nom] => Région
                                    [ordre] => 0
                                )

                            [1] => Array
                                (
                                    [id] => 1903610
                                    [nom] => Pays Bruche Piémont Mossig
                                    [ordre] => 0
                                )

                            [2] => Array
                                (
                                    [id] => 1901942
                                    [nom] => Pays du sapin de Noël
                                    [ordre] => 0
                                )

                        )

                )

            [1] => Array
                (
                    [id] => 1900003
                    [nom] => Weekly closing on
                    [type_critere] => -1
                    [type_valeur] => 2
                    [classe] => 4
                    [modalites] => Array
                        (
                            [0] => Array
                                (
                                    [id] => 1234000029
                                    [nom] => Tuesday evening
                                    [ordre] => 14
                                )

                            [1] => Array
                                (
                                    [id] => 1234000041
                                    [nom] => Saturday evening
                                    [ordre] => 54
                                )

                            [2] => Array
                                (
                                    [id] => 1234000044
                                    [nom] => Sunday evening
                                    [ordre] => 64
                                )

                        )

                )

            [2] => Array
                (
                    [id] => 1900048
                    [nom] => Methods of payment
                    [type_critere] => -1
                    [type_valeur] => 2
                    [classe] => 16
                    [modalites] => Array
                        (
                            [0] => Array
                                (
                                    [id] => 1900113
                                    [nom] => Cheque
                                    [ordre] => 25
                                )

                            [1] => Array
                                (
                                    [id] => 1907628
                                    [nom] => Cash
                                    [ordre] => 48
                                )

                            [2] => Array
                                (
                                    [id] => 1900111
                                    [nom] => Luncheon vouchers
                                    [ordre] => 60
                                )

                        )

                )

            [3] => Array
                (
                    [id] => 1900067
                    [nom] => Languages spoken
                    [type_critere] => -1
                    [type_valeur] => 2
                    [classe] => 4
                    [modalites] => Array
                        (
                            [0] => Array
                                (
                                    [id] => 1908377
                                    [nom] => French
                                    [ordre] => 0
                                )

                        )

                )

            [4] => Array
                (
                    [id] => 1900176
                    [nom] => Member of the Tourist Office of
                    [type_critere] => -1
                    [type_valeur] => 2
                    [classe] => 1
                    [modalites] => Array
                        (
                            [0] => Array
                                (
                                    [id] => 1911372
                                    [nom] => OTI Mont Sainte Odile
                                    [ordre] => 210
                                )

                        )

                )

            [5] => Array
                (
                    [id] => 1900179
                    [nom] => Classification Flowered Villages
                    [type_critere] => 1
                    [type_valeur] => 2
                    [classe] => 1
                    [modalites] => Array
                        (
                            [0] => Array
                                (
                                    [id] => 1900894
                                    [nom] => 3 flowers
                                    [ordre] => 3
                                )

                        )

                )

            [6] => Array
                (
                    [id] => 1900208
                    [nom] => Practical services, restaurants
                    [type_critere] => -1
                    [type_valeur] => 2
                    [classe] => 8
                    [modalites] => Array
                        (
                            [0] => Array
                                (
                                    [id] => 1906475
                                    [nom] => Takeaway
                                    [ordre] => 800
                                )

                            [1] => Array
                                (
                                    [id] => 1911081
                                    [nom] => Home delivery
                                    [ordre] => 802
                                )

                        )

                )

            [7] => Array
                (
                    [id] => 1900358
                    [nom] => A transmettre pour Internet
                    [type_critere] => 1
                    [type_valeur] => 2
                    [classe] => 0
                    [modalites] => Array
                        (
                            [0] => Array
                                (
                                    [id] => 1902207
                                    [nom] => Yes
                                    [ordre] => 1
                                )

                        )

                )

            [8] => Array
                (
                    [id] => 1900404
                    [nom] => Opening hours
                    [type_critere] => 0
                    [type_valeur] => 2
                    [classe] => 4
                    [valeur] => mardi, samedi et dimanche de 18h à 20h
                )

            [9] => Array
                (
                    [id] => 1900421
                    [nom] => Photo URL
                    [type_critere] => 0
                    [type_valeur] => 6
                    [classe] => 0
                    [valeur] => https://apps.tourisme-alsace.info/photos/rosheim/photos/258003298_1.jpg
                )

            [10] => Array
                (
                    [id] => 1900461
                    [nom] => Secteur carte
                    [type_critere] => -1
                    [type_valeur] => 2
                    [classe] => 0
                    [modalites] => Array
                        (
                            [0] => Array
                                (
                                    [id] => 1903506
                                    [nom] => Obernai
                                    [ordre] => 0
                                )

                            [1] => Array
                                (
                                    [id] => 1908335
                                    [nom] => Massif des Vosges
                                    [ordre] => 0
                                )

                            [2] => Array
                                (
                                    [id] => 1908571
                                    [nom] => Route des vins (site Alsace)
                                    [ordre] => 0
                                )

                            [3] => Array
                                (
                                    [id] => 1909124
                                    [nom] => Massif Vosges - Vosges centrales
                                    [ordre] => 0
                                )

                            [4] => Array
                                (
                                    [id] => 1909236
                                    [nom] => Oenotourisme - Coeur d'Alsace
                                    [ordre] => 0
                                )

                            [5] => Array
                                (
                                    [id] => 1911639
                                    [nom] => Alsace (site Alsace)
                                    [ordre] => 0
                                )

                            [6] => Array
                                (
                                    [id] => 1909895
                                    [nom] => Vélo Colmar et centre Alsaceet nord
                                    [ordre] => 0
                                )

                        )

                )

            [11] => Array
                (
                    [id] => 1900480
                    [nom] => Photo caption
                    [type_critere] => 0
                    [type_valeur] => 2
                    [classe] => 0
                    [valeur] => © Alsace Zélo Flam's - Eber Eric
                )

            [12] => Array
                (
                    [id] => 1900511
                    [nom] => Dinner times
                    [type_critere] => 2
                    [type_valeur] => 2
                    [classe] => 4
                    [modalites] => Array
                        (
                            [0] => Array
                                (
                                    [id] => 1903800
                                    [nom] => from
                                    [ordre] => 10
                                    [valeur] => 18h
                                )

                            [1] => Array
                                (
                                    [id] => 1903801
                                    [nom] => Until
                                    [ordre] => 20
                                    [valeur] => 20h
                                )

                        )

                )

            [13] => Array
                (
                    [id] => 1900513
                    [nom] => Type of catering facilities
                    [type_critere] => -1
                    [type_valeur] => 2
                    [classe] => 4
                    [modalites] => Array
                        (
                            [0] => Array
                                (
                                    [id] => 1910943
                                    [nom] => Ambulante - Food Truck
                                    [ordre] => 5
                                )

                            [1] => Array
                                (
                                    [id] => 1903947
                                    [nom] => Fast food
                                    [ordre] => 65
                                )

                            [2] => Array
                                (
                                    [id] => 1903808
                                    [nom] => Traditional
                                    [ordre] => 100
                                )

                        )

                )

            [14] => Array
                (
                    [id] => 1900569
                    [nom] => Specialties
                    [type_critere] => -1
                    [type_valeur] => 2
                    [classe] => 4
                    [modalites] => Array
                        (
                            [0] => Array
                                (
                                    [id] => 1906329
                                    [nom] => Flammenkuchen
                                    [ordre] => 12
                                )

                        )

                )

            [15] => Array
                (
                    [id] => 1900603
                    [nom] => Photo URL2
                    [type_critere] => 0
                    [type_valeur] => 6
                    [classe] => 0
                    [valeur] => https://apps.tourisme-alsace.info/photos/rosheim/photos/258003298_4.jpg
                )

            [16] => Array
                (
                    [id] => 1900661
                    [nom] => Photo légende 2
                    [type_critere] => 0
                    [type_valeur] => 2
                    [classe] => 0
                    [valeur] => © Alsace Zélo Flam's - Eber Eric
                )

            [17] => Array
                (
                    [id] => 1900751
                    [nom] => Photo URL3
                    [type_critere] => 0
                    [type_valeur] => 6
                    [classe] => 0
                    [valeur] => https://apps.tourisme-alsace.info/photos/rosheim/photos/258003298_5.jpg
                )

            [18] => Array
                (
                    [id] => 1900752
                    [nom] => Photo légende 3
                    [type_critere] => 0
                    [type_valeur] => 2
                    [classe] => 0
                    [valeur] => © Alsace Zélo Flam's - Eber Eric
                )

            [19] => Array
                (
                    [id] => 1900781
                    [nom] => Photo URL4
                    [type_critere] => 0
                    [type_valeur] => 6
                    [classe] => 0
                    [valeur] => https://apps.tourisme-alsace.info/photos/rosheim/photos/258003298_6.jpg
                )

            [20] => Array
                (
                    [id] => 1900782
                    [nom] => Photo URL5
                    [type_critere] => 0
                    [type_valeur] => 6
                    [classe] => 0
                    [valeur] => https://apps.tourisme-alsace.info/photos/rosheim/photos/258003298_7.jpg
                )

            [21] => Array
                (
                    [id] => 1900783
                    [nom] => Photo légende 4
                    [type_critere] => 0
                    [type_valeur] => 2
                    [classe] => 0
                    [valeur] => © Alsace Zélo Flam's - Eber Eric
                )

            [22] => Array
                (
                    [id] => 1900784
                    [nom] => Photo légende 5
                    [type_critere] => 0
                    [type_valeur] => 2
                    [classe] => 0
                    [valeur] => © Alsace Zélo Flam's - Eber Eric
                )

            [23] => Array
                (
                    [id] => 1900861
                    [nom] => Photo url 6
                    [type_critere] => 0
                    [type_valeur] => 6
                    [classe] => 0
                    [valeur] => https://apps.tourisme-alsace.info/photos/rosheim/photos/258003298_11.jpg
                )

            [24] => Array
                (
                    [id] => 1900866
                    [nom] => Photo légende 6
                    [type_critere] => 0
                    [type_valeur] => 2
                    [classe] => 0
                    [valeur] => © Alsace Zélo Flam's - Eber Eric
                )

            [25] => Array
                (
                    [id] => 1900886
                    [nom] => Secteur carte Obernai
                    [type_critere] => 1
                    [type_valeur] => 2
                    [classe] => 0
                    [modalites] => Array
                        (
                            [0] => Array
                                (
                                    [id] => 1907237
                                    [nom] => D2
                                    [ordre] => 0
                                )

                        )

                )

            [26] => Array
                (
                    [id] => 1901129
                    [nom] => Liens réseaux sociaux
                    [type_critere] => 2
                    [type_valeur] => 2
                    [classe] => 4
                    [modalites] => Array
                        (
                            [0] => Array
                                (
                                    [id] => 1908717
                                    [nom] => Facebook
                                    [ordre] => 10
                                    [valeur] => https://www.facebook.com/Prestatairedetartesflambees
                                )

                        )

                )

            [27] => Array
                (
                    [id] => 1901314
                    [nom] => Commentaire traduit en
                    [type_critere] => -1
                    [type_valeur] => 2
                    [classe] => 0
                    [modalites] => Array
                        (
                            [0] => Array
                                (
                                    [id] => 1909727
                                    [nom] => FR
                                    [ordre] => 0
                                )

                            [1] => Array
                                (
                                    [id] => 1909728
                                    [nom] => DE
                                    [ordre] => 0
                                )

                            [2] => Array
                                (
                                    [id] => 1909729
                                    [nom] => EN
                                    [ordre] => 0
                                )

                        )

                )

            [28] => Array
                (
                    [id] => 1901343
                    [nom] => propose des plats sans gluten
                    [type_critere] => -1
                    [type_valeur] => 2
                    [classe] => 32
                    [modalites] => Array
                        (
                            [0] => Array
                                (
                                    [id] => 1911085
                                    [nom] => végétarien
                                    [ordre] => 20
                                )

                        )

                )

            [29] => Array
                (
                    [id] => 1901413
                    [nom] => Tarif synthétique (avizi)
                    [type_critere] => 0
                    [type_valeur] => 1
                    [classe] => 32
                    [valeur] => -1
                )

            [30] => Array
                (
                    [id] => 1901497
                    [nom] => Liesel - restauration : gamme de prix
                    [type_critere] => -1
                    [type_valeur] => 2
                    [classe] => 32
                    [modalites] => Array
                        (
                            [0] => Array
                                (
                                    [id] => 1911416
                                    [nom] => peu chère
                                    [ordre] => 10
                                )

                        )

                )

            [31] => Array
                (
                    [id] => 1901499
                    [nom] => La photo est disponible en OpenData (Datatourisme)
                    [type_critere] => 1
                    [type_valeur] => 2
                    [classe] => 0
                    [modalites] => Array
                        (
                            [0] => Array
                                (
                                    [id] => 1911421
                                    [nom] => Non
                                    [ordre] => 20
                                )

                        )

                )

            [32] => Array
                (
                    [id] => 1901509
                    [nom] => URL site Liesel
                    [type_critere] => 0
                    [type_valeur] => 6
                    [classe] => 0
                    [valeur] => https://en.liesel.alsace/article/alsace-zelo-flams-258003298
                )

            [33] => Array
                (
                    [id] => 1901520
                    [nom] => Pour export vers Avizi
                    [type_critere] => 1
                    [type_valeur] => 2
                    [classe] => 0
                    [modalites] => Array
                        (
                            [0] => Array
                                (
                                    [id] => 1911713
                                    [nom] => Restaurants
                                    [ordre] => 450
                                )

                        )

                )

            [34] => Array
                (
                    [id] => 211000015
                    [nom] => HERE_fiche pour export (selction)
                    [type_critere] => 1
                    [type_valeur] => 2
                    [classe] => 32
                    [modalites] => Array
                        (
                            [0] => Array
                                (
                                    [id] => 211000077
                                    [nom] => oui
                                    [ordre] => 1
                                )

                        )

                )

            [35] => Array
                (
                    [id] => 258000003
                    [nom] => Odile site Internet
                    [type_critere] => 1
                    [type_valeur] => 2
                    [classe] => 32
                    [modalites] => Array
                        (
                            [0] => Array
                                (
                                    [id] => 258000005
                                    [nom] => yes
                                    [ordre] => 
                                )

                        )

                )

            [36] => Array
                (
                    [id] => 258000022
                    [nom] => OTI : dégustez
                    [type_critere] => -1
                    [type_valeur] => 2
                    [classe] => 32
                    [modalites] => Array
                        (
                            [0] => Array
                                (
                                    [id] => 258000092
                                    [nom] => Restaurants
                                    [ordre] => 0
                                )

                            [1] => Array
                                (
                                    [id] => 258000095
                                    [nom] => Commerces
                                    [ordre] => 30
                                )

                        )

                )

            [37] => Array
                (
                    [id] => 258000036
                    [nom] => OTI Coin préféré
                    [type_critere] => 0
                    [type_valeur] => 2
                    [classe] => 32
                    [valeur] => Le Verloreneck (le jardin de merlin) lieux propice à la quiétude et à la réflexion.
                )

            [38] => Array
                (
                    [id] => 258000039
                    [nom] => OTI plat préféré
                    [type_critere] => 0
                    [type_valeur] => 2
                    [classe] => 32
                    [valeur] => Les Spaetzle
                )

            [39] => Array
                (
                    [id] => 258000046
                    [nom] => OTI Le + de l'établissement
                    [type_critere] => 0
                    [type_valeur] => 2
                    [classe] => 32
                    [valeur] => Delicious "tartes flambées" prepared in the comfort of your own home.
                )

            [40] => Array
                (
                    [id] => 258000557
                    [nom] => Pour import dans Avizi
                    [type_critere] => 1
                    [type_valeur] => 2
                    [classe] => 32
                    [modalites] => Array
                        (
                            [0] => Array
                                (
                                    [id] => 258000477
                                    [nom] => Oui
                                    [ordre] => 10
                                )

                        )

                )

            [41] => Array
                (
                    [id] => 258000558
                    [nom] => Pour tri par commune
                    [type_critere] => 1
                    [type_valeur] => 2
                    [classe] => 32
                    [modalites] => Array
                        (
                            [0] => Array
                                (
                                    [id] => 258000485
                                    [nom] => Rosheim
                                    [ordre] => 80
                                )

                        )

                )

            [42] => Array
                (
                    [id] => 405000004
                    [nom] => Parcrours - Ce que je préfère
                    [type_critere] => -1
                    [type_valeur] => 2
                    [classe] => 32
                    [modalites] => Array
                        (
                            [0] => Array
                                (
                                    [id] => 405000003
                                    [nom] => la gastronomie (restauration ou commerce de bouche systématiquement à proximité)
                                    [ordre] => 40
                                )

                        )

                )

        )

    [disponibilites_synthetiques] => Array
        (
        )

    [disponibilites_detail] => Array
        (
        )

)