© pasja1000 de Pixabay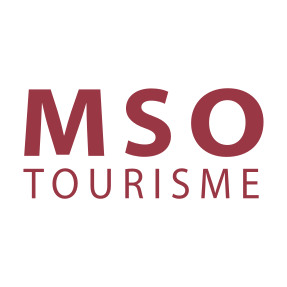 Sylvo-apéro
Hikes, outings, guided tours and activities
Mont Sainte-Odile - 67530 Ottrott
Autumn is gradually settling in, and with it the colours of the forest, the scents and the landscape. What if, after having listened to the Earth, meditated, experimented, filled up with energy, beauty, calm, sensations, emotions, connections, we shared an aperitif either with a view on the Alsace plain, or in the heart of the Mont forest at the evening light?

Sylvia invites you to a 3-hour forest bath followed by a small aperitif. Prolong the bath in the beautiful energies of the Mont Sainte-Odile, share and exchange together under the canopy of the trees, around small things to nibble, in benevolence and non-judgment. The Path is punctuated with Stars for those who know how to see them.

From 1 to 6 participants, 8 maximum. Registration is essential for the good organisation of the outing until the day before by telephone. The exact location will be communicated to you a few days before.
Type(s) of organised visit : Nature outing
Organised by : Bain de forêt Sylvia
o
Organised by :
Bain de forêt Sylvia
Prices (events, products, etc.)
30 € / person
location
Calculate itinerary:
Venue of the event :
Departure point communicated at registration
Reservations - ticket office :
Registration by phone is required.
Array
(
    [id] => 258003799
    [nom] => Sylvo-apéro
    [type] => Array
        (
            [id] => 1900294
            [nom] => Hikes, outings, guided tours and activities
        )

    [entite_gestionnaire] => 258
    [nom_entite_gestionnaire] => Office de tourisme intercommunal du Mont Sainte-Odile Grpe Touristique du Mnt Ste Odile
    [coordonnees] => Array
        (
            [libelle_voie] => Mont Sainte-Odile
            [code_postal] => 67530
            [libelle_commune] => Ottrott
            [telephone1] => 06 17 11 03 10
            [pays] => FRANCE
        )

    [insee] => 67368
    [type_georeferencement] => 2
    [libelle_georeferencement] => précis
    [latitude] => 48,4371341297261
    [longitude] => 7,4039803981781
    [commentaire] => Autumn is gradually settling in, and with it the colours of the forest, the scents and the landscape. What if, after having listened to the Earth, meditated, experimented, filled up with energy, beauty, calm, sensations, emotions, connections, we shared an aperitif either with a view on the Alsace plain, or in the heart of the Mont forest at the evening light?
<br><br>
Sylvia invites you to a 3-hour forest bath followed by a small aperitif. Prolong the bath in the beautiful energies of the Mont Sainte-Odile, share and exchange together under the canopy of the trees, around small things to nibble, in benevolence and non-judgment. The Path is punctuated with Stars for those who know how to see them.
<br><br>

From 1 to 6 participants, 8 maximum. Registration is essential for the good organisation of the outing until the day before by telephone. The exact location will be communicated to you a few days before.
    [prestataire] => Array
        (
            [raison_sociale] => 
            [civilite] => Madame
            [nom] => Weber
            [prenom] => Sylvia
            [fonction] => 
            [coordonnees] => Array
                (
                    [num_voie] => 
                    [libelle_voie] => 
                    [distri_speciale] => 
                    [code_postal] => 
                    [libelle_commune] => 
                    [telephone1] => 06 17 11 03 10
                    [telephone2] => 
                    [telephone3] => 
                    [fax] => 
                    [email1] => baindeforetsylvia@gmail.com
                    [email2] => 
                    [url1] => www.facebook.com/Baindeforetsylvia/
                    [url2] => 
                    [pays] => 
                )

        )

    [debut_validite] => 03/09/2022
    [fin_validite] => 31/12/2050
    [marquage] => 0
    [datmaj] => 14/09/2022 14:41:14
    [datecreation] => 03/09/2022 09:54:52
    [horaires] => Array
        (
            [0] => Array
                (
                    [date_debut] => 05/11/2022
                    [date_fin] => 05/11/2022
                    [heures] => Array
                        (
                            [0] => Array
                                (
                                    [heure_debut] => 15:00
                                    [heure_fin] => 19:00
                                    [lundi] => N
                                    [mardi] => N
                                    [mercredi] => N
                                    [jeudi] => N
                                    [vendredi] => N
                                    [samedi] => O
                                    [dimanche] => N
                                    [acces_permanent] => 0
                                    [tps_acces_fin] => 0
                                    [commentaire] => 
                                )

                        )

                )

        )

    [criteres] => Array
        (
            [0] => Array
                (
                    [id] => 900000
                    [nom] => Secteur
                    [type_critere] => -1
                    [type_valeur] => 2
                    [classe] => 0
                    [modalites] => Array
                        (
                            [0] => Array
                                (
                                    [id] => 1901942
                                    [nom] => Pays du sapin de Noël
                                    [ordre] => 0
                                )

                            [1] => Array
                                (
                                    [id] => 1903610
                                    [nom] => Pays Bruche Piémont Mossig
                                    [ordre] => 0
                                )

                            [2] => Array
                                (
                                    [id] => 1903852
                                    [nom] => Région
                                    [ordre] => 0
                                )

                        )

                )

            [1] => Array
                (
                    [id] => 900003
                    [nom] => Dates et heures en texte
                    [type_critere] => 0
                    [type_valeur] => 2
                    [classe] => 0
                    [valeur] => Saturday, October 1st, 2022 from 15:00 to 19:00<br/>Saturday, November 5th, 2022 from 15:00 to 19:00<br/>
                )

            [2] => Array
                (
                    [id] => 1900219
                    [nom] => Venue of the event
                    [type_critere] => 0
                    [type_valeur] => 2
                    [classe] => 2
                    [valeur] => Departure point communicated at registration
                )

            [3] => Array
                (
                    [id] => 1900358
                    [nom] => A transmettre pour Internet
                    [type_critere] => 1
                    [type_valeur] => 2
                    [classe] => 0
                    [modalites] => Array
                        (
                            [0] => Array
                                (
                                    [id] => 1902207
                                    [nom] => Yes
                                    [ordre] => 1
                                )

                        )

                )

            [4] => Array
                (
                    [id] => 1900400
                    [nom] => Organised by
                    [type_critere] => 0
                    [type_valeur] => 2
                    [classe] => 4
                    [valeur] => Bain de forêt Sylvia
                )

            [5] => Array
                (
                    [id] => 1900404
                    [nom] => Opening hours
                    [type_critere] => 0
                    [type_valeur] => 2
                    [classe] => 4
                    [valeur] => 15h - 19h
                )

            [6] => Array
                (
                    [id] => 1900406
                    [nom] => Reservations - ticket office
                    [type_critere] => 0
                    [type_valeur] => 2
                    [classe] => 16
                    [valeur] => Registration by phone is required.
                )

            [7] => Array
                (
                    [id] => 1900421
                    [nom] => Photo URL
                    [type_critere] => 0
                    [type_valeur] => 6
                    [classe] => 0
                    [valeur] => apps.tourisme-alsace.info/photos/rosheim/photos/258003799_1.jpg
                )

            [8] => Array
                (
                    [id] => 1900433
                    [nom] => Prices (events, products, etc.)
                    [type_critere] => 0
                    [type_valeur] => 2
                    [classe] => 16
                    [valeur] => 30 € / person
                )

            [9] => Array
                (
                    [id] => 1900461
                    [nom] => Secteur carte
                    [type_critere] => -1
                    [type_valeur] => 2
                    [classe] => 0
                    [modalites] => Array
                        (
                            [0] => Array
                                (
                                    [id] => 1903506
                                    [nom] => Obernai
                                    [ordre] => 0
                                )

                            [1] => Array
                                (
                                    [id] => 1906976
                                    [nom] => Site Barr à proximité
                                    [ordre] => 0
                                )

                            [2] => Array
                                (
                                    [id] => 1908335
                                    [nom] => Massif des Vosges
                                    [ordre] => 0
                                )

                            [3] => Array
                                (
                                    [id] => 1908571
                                    [nom] => Route des vins (site Alsace)
                                    [ordre] => 0
                                )

                            [4] => Array
                                (
                                    [id] => 1909124
                                    [nom] => Massif Vosges - Vosges centrales
                                    [ordre] => 0
                                )

                            [5] => Array
                                (
                                    [id] => 1909236
                                    [nom] => Oenotourisme - Coeur d'Alsace
                                    [ordre] => 0
                                )

                            [6] => Array
                                (
                                    [id] => 1911639
                                    [nom] => Alsace (site Alsace)
                                    [ordre] => 0
                                )

                            [7] => Array
                                (
                                    [id] => 1909895
                                    [nom] => Vélo Colmar et centre Alsaceet nord
                                    [ordre] => 0
                                )

                        )

                )

            [10] => Array
                (
                    [id] => 1900463
                    [nom] => Villages label
                    [type_critere] => -1
                    [type_valeur] => 2
                    [classe] => 1
                    [modalites] => Array
                        (
                            [0] => Array
                                (
                                    [id] => 1903444
                                    [nom] => Approved "green stop" villages
                                    [ordre] => 60
                                )

                        )

                )

            [11] => Array
                (
                    [id] => 1900480
                    [nom] => Photo caption
                    [type_critere] => 0
                    [type_valeur] => 2
                    [classe] => 0
                    [valeur] => © pasja1000 de Pixabay
                )

            [12] => Array
                (
                    [id] => 1900482
                    [nom] => Commentaire court EN
                    [type_critere] => 0
                    [type_valeur] => 2
                    [classe] => 4
                    [valeur] => A plant immersion in the heart of the forest followed by a sharing of an aperitif.
                )

            [13] => Array
                (
                    [id] => 1900615
                    [nom] => Type(s) of organised visit
                    [type_critere] => 1
                    [type_valeur] => 2
                    [classe] => 4
                    [modalites] => Array
                        (
                            [0] => Array
                                (
                                    [id] => 1905013
                                    [nom] => Nature outing
                                    [ordre] => 130
                                )

                        )

                )

            [14] => Array
                (
                    [id] => 1900714
                    [nom] => Interest
                    [type_critere] => 1
                    [type_valeur] => 2
                    [classe] => 0
                    [modalites] => Array
                        (
                            [0] => Array
                                (
                                    [id] => 1905853
                                    [nom] => Intérêt local (moins de 7 km)
                                    [ordre] => 5
                                )

                        )

                )

            [15] => Array
                (
                    [id] => 1900886
                    [nom] => Secteur carte Obernai
                    [type_critere] => 1
                    [type_valeur] => 2
                    [classe] => 0
                    [modalites] => Array
                        (
                            [0] => Array
                                (
                                    [id] => 1907238
                                    [nom] => D3
                                    [ordre] => 0
                                )

                        )

                )

            [16] => Array
                (
                    [id] => 1901314
                    [nom] => Commentaire traduit en
                    [type_critere] => -1
                    [type_valeur] => 2
                    [classe] => 0
                    [modalites] => Array
                        (
                            [0] => Array
                                (
                                    [id] => 1909729
                                    [nom] => EN
                                    [ordre] => 0
                                )

                            [1] => Array
                                (
                                    [id] => 1909728
                                    [nom] => DE
                                    [ordre] => 0
                                )

                            [2] => Array
                                (
                                    [id] => 1909727
                                    [nom] => FR
                                    [ordre] => 0
                                )

                        )

                )

            [17] => Array
                (
                    [id] => 1901380
                    [nom] => PDF manifs 2015 - tarif
                    [type_critere] => 0
                    [type_valeur] => 2
                    [classe] => 32
                    [valeur] => 30 €
                )

            [18] => Array
                (
                    [id] => 1901413
                    [nom] => Tarif synthétique (avizi)
                    [type_critere] => 0
                    [type_valeur] => 1
                    [classe] => 32
                    [valeur] => -1
                )

            [19] => Array
                (
                    [id] => 1901499
                    [nom] => La photo est disponible en OpenData (Datatourisme)
                    [type_critere] => 1
                    [type_valeur] => 2
                    [classe] => 0
                    [modalites] => Array
                        (
                            [0] => Array
                                (
                                    [id] => 1911421
                                    [nom] => Non
                                    [ordre] => 20
                                )

                        )

                )

            [20] => Array
                (
                    [id] => 1901509
                    [nom] => URL site Liesel
                    [type_critere] => 0
                    [type_valeur] => 6
                    [classe] => 0
                    [valeur] => https://en.liesel.alsace/article/sylvo-apero-258003799
                )

            [21] => Array
                (
                    [id] => 1901534
                    [nom] => Data_typologie_manifs
                    [type_critere] => 1
                    [type_valeur] => 2
                    [classe] => 0
                    [modalites] => Array
                        (
                            [0] => Array
                                (
                                    [id] => 1911817
                                    [nom] => Sport_Randonnée, balade
                                    [ordre] => 2030
                                )

                        )

                )

            [22] => Array
                (
                    [id] => 212000210
                    [nom] => VA-a-voir-a-faire
                    [type_critere] => -1
                    [type_valeur] => 2
                    [classe] => 32
                    [modalites] => Array
                        (
                            [0] => Array
                                (
                                    [id] => 212000840
                                    [nom] => Visites encadrées, excursion, forfait journée
                                    [ordre] => 
                                )

                        )

                )

            [23] => Array
                (
                    [id] => 258000003
                    [nom] => Odile site Internet
                    [type_critere] => 1
                    [type_valeur] => 2
                    [classe] => 32
                    [modalites] => Array
                        (
                            [0] => Array
                                (
                                    [id] => 258000005
                                    [nom] => yes
                                    [ordre] => 
                                )

                        )

                )

            [24] => Array
                (
                    [id] => 258000018
                    [nom] => PDF OT Rosheim
                    [type_critere] => -1
                    [type_valeur] => 2
                    [classe] => 32
                    [modalites] => Array
                        (
                            [0] => Array
                                (
                                    [id] => 258000081
                                    [nom] => Agenda manifs
                                    [ordre] => 10
                                )

                        )

                )

            [25] => Array
                (
                    [id] => 258000021
                    [nom] => OTI : participez
                    [type_critere] => -1
                    [type_valeur] => 2
                    [classe] => 32
                    [modalites] => Array
                        (
                            [0] => Array
                                (
                                    [id] => 258003539
                                    [nom] => Agenda
                                    [ordre] => 5
                                )

                        )

                )

            [26] => Array
                (
                    [id] => 258000053
                    [nom] => OTI Agenda
                    [type_critere] => -1
                    [type_valeur] => 2
                    [classe] => 32
                    [modalites] => Array
                        (
                            [0] => Array
                                (
                                    [id] => 258000138
                                    [nom] => Randonnée/sorties natures
                                    [ordre] => 10
                                )

                            [1] => Array
                                (
                                    [id] => 258000149
                                    [nom] => Animations très locales
                                    [ordre] => 50
                                )

                        )

                )

            [27] => Array
                (
                    [id] => 258000558
                    [nom] => Pour tri par commune
                    [type_critere] => 1
                    [type_valeur] => 2
                    [classe] => 32
                    [modalites] => Array
                        (
                            [0] => Array
                                (
                                    [id] => 258000483
                                    [nom] => Ottrott
                                    [ordre] => 60
                                )

                        )

                )

        )

    [disponibilites_synthetiques] => Array
        (
        )

    [disponibilites_detail] => Array
        (
        )

)