Livret de jeu
©OTIMSO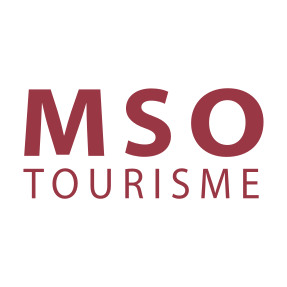 Discovery trail of Rosheim (in french)
Hikes, outings, guided tours and activities
94 rue du Général de Gaulle - 67560 Rosheim
03 88 50 75 38 - contact@mso-tourisme.com
www.mso-tourisme.com
From 01/01/2023 to 31/12/2023
monday, tuesday, wednesday, thursday, friday, saturday, sunday, from 10:00 until 12:00
monday, tuesday, wednesday, thursday, friday, saturday, sunday, from 14:00 until 17:00

See the following dates
Discover Rosheim with your family and have fun!
This fun walk will take you through the streets of the Romanesque city, on a discovery trail punctuated with enigmas. Be curious, observer, and collect the clues that will solve an enigma!
Game book available at the tourist office. Course adapted in three versions for children from 4 to 12 years ... and for the whole family!
Type(s) of organised visit : Hunting
o
Length of visit/event :
1h
Prices (events, products, etc.)
Free
location
Calculate itinerary:
Venue of the event :
Tourist office
Length of visit/event :
1h
Length of the itinerary :
1
Array
(
    [id] => 258002110
    [nom] => Discovery trail of Rosheim (in french)
    [type] => Array
        (
            [id] => 1900294
            [nom] => Hikes, outings, guided tours and activities
        )

    [entite_gestionnaire] => 258
    [nom_entite_gestionnaire] => Office de tourisme intercommunal du Mont Sainte-Odile Grpe Touristique du Mnt Ste Odile
    [coordonnees] => Array
        (
            [num_voie] => 94
            [libelle_voie] => rue du Général de Gaulle
            [complement_adresse] => Office de Tourisme Intercommunal du Mont Ste-Odile
            [code_postal] => 67560
            [libelle_commune] => Rosheim
            [telephone1] => 03 88 50 75 38
            [email1] => contact@mso-tourisme.com
            [url1] => www.mso-tourisme.com
            [pays] => FRANCE
        )

    [insee] => 67411
    [type_georeferencement] => 2
    [libelle_georeferencement] => précis
    [latitude] => 48,4962712
    [longitude] => 7,4694732
    [commentaire] => Discover Rosheim with your family and have fun! <br>This fun walk will take you through the streets of the Romanesque city, on a discovery trail punctuated with enigmas. Be curious, observer, and collect the clues that will solve an enigma! <br>
Game book available at the tourist office. Course adapted in three versions for children from 4 to 12 years ... and for the whole family!
    [personne_en_charge] => Array
        (
            [civilite] => Madame
            [nom] => Schwebel
            [prenom] => Christelle
            [coordonnees] => Array
                (
                    [num_voie] => 94
                    [libelle_voie] => rue du Général de Gaulle
                    [complement_adresse] => Office de Tourisme Intercommunal du Mont Ste-Odile
                    [code_postal] => 67560
                    [libelle_commune] => Rosheim
                    [telephone1] => 03 88 50 75 38
                    [email1] => contact@mso-tourisme.com
                    [url1] => www.mso-tourisme.com
                    [pays] => FRANCE
                )

        )

    [prestataire] => Array
        (
            [raison_sociale] => 
            [civilite] => 
            [nom] => 
            [prenom] => 
            [fonction] => 
            [coordonnees] => Array
                (
                    [num_voie] => 
                    [libelle_voie] => 
                    [distri_speciale] => 
                    [code_postal] => 67560
                    [libelle_commune] => Rosheim
                    [telephone1] => 03 88 50 75 38
                    [telephone2] => 
                    [telephone3] => 
                    [fax] => 
                    [email1] => 
                    [email2] => 
                    [url1] => 
                    [url2] => 
                    [pays] => FRANCE
                )

        )

    [debut_validite] => 22/07/2014
    [fin_validite] => 31/12/2050
    [marquage] => 0
    [datmaj] => 18/01/2023 14:53:07
    [datecreation] => 22/07/2014 14:42:38
    [horaires] => Array
        (
            [0] => Array
                (
                    [date_debut] => 01/01/2023
                    [date_fin] => 31/12/2023
                    [heures] => Array
                        (
                            [0] => Array
                                (
                                    [heure_debut] => 10:00
                                    [heure_fin] => 12:00
                                    [lundi] => O
                                    [mardi] => O
                                    [mercredi] => O
                                    [jeudi] => O
                                    [vendredi] => O
                                    [samedi] => O
                                    [dimanche] => O
                                    [acces_permanent] => 1
                                    [tps_acces_fin] => 0
                                    [commentaire] => 
                                )

                            [1] => Array
                                (
                                    [heure_debut] => 14:00
                                    [heure_fin] => 17:00
                                    [lundi] => O
                                    [mardi] => O
                                    [mercredi] => O
                                    [jeudi] => O
                                    [vendredi] => O
                                    [samedi] => O
                                    [dimanche] => O
                                    [acces_permanent] => 1
                                    [tps_acces_fin] => 0
                                    [commentaire] => 
                                )

                        )

                )

        )

    [criteres] => Array
        (
            [0] => Array
                (
                    [id] => 900000
                    [nom] => Secteur
                    [type_critere] => -1
                    [type_valeur] => 2
                    [classe] => 0
                    [modalites] => Array
                        (
                            [0] => Array
                                (
                                    [id] => 1903852
                                    [nom] => Région
                                    [ordre] => 0
                                )

                            [1] => Array
                                (
                                    [id] => 1903610
                                    [nom] => Pays Bruche Piémont Mossig
                                    [ordre] => 0
                                )

                            [2] => Array
                                (
                                    [id] => 1901942
                                    [nom] => Pays du sapin de Noël
                                    [ordre] => 0
                                )

                        )

                )

            [1] => Array
                (
                    [id] => 900003
                    [nom] => Dates et heures en texte
                    [type_critere] => 0
                    [type_valeur] => 2
                    [classe] => 0
                    [valeur] => All year 2023 daily from 10:00 to 12:00 and  from 14:00 to 17:00<br/>
                )

            [2] => Array
                (
                    [id] => 1900179
                    [nom] => Classification Flowered Villages
                    [type_critere] => 1
                    [type_valeur] => 2
                    [classe] => 1
                    [modalites] => Array
                        (
                            [0] => Array
                                (
                                    [id] => 1900893
                                    [nom] => 2 flowers
                                    [ordre] => 2
                                )

                            [1] => Array
                                (
                                    [id] => 1900894
                                    [nom] => 3 flowers
                                    [ordre] => 3
                                )

                        )

                )

            [3] => Array
                (
                    [id] => 1900219
                    [nom] => Venue of the event
                    [type_critere] => 0
                    [type_valeur] => 2
                    [classe] => 2
                    [valeur] => Tourist office
                )

            [4] => Array
                (
                    [id] => 1900358
                    [nom] => A transmettre pour Internet
                    [type_critere] => 1
                    [type_valeur] => 2
                    [classe] => 0
                    [modalites] => Array
                        (
                            [0] => Array
                                (
                                    [id] => 1902207
                                    [nom] => Yes
                                    [ordre] => 1
                                )

                        )

                )

            [5] => Array
                (
                    [id] => 1900404
                    [nom] => Opening hours
                    [type_critere] => 0
                    [type_valeur] => 2
                    [classe] => 4
                    [valeur] => Horaires d'ouverture de l'office de tourisme
                )

            [6] => Array
                (
                    [id] => 1900421
                    [nom] => Photo URL
                    [type_critere] => 0
                    [type_valeur] => 6
                    [classe] => 0
                    [valeur] => apps.tourisme-alsace.info/photos/rosheim/photos/258002110_1.jpg
                )

            [7] => Array
                (
                    [id] => 1900433
                    [nom] => Prices (events, products, etc.)
                    [type_critere] => 0
                    [type_valeur] => 2
                    [classe] => 16
                    [valeur] => Free
                )

            [8] => Array
                (
                    [id] => 1900461
                    [nom] => Secteur carte
                    [type_critere] => -1
                    [type_valeur] => 2
                    [classe] => 0
                    [modalites] => Array
                        (
                            [0] => Array
                                (
                                    [id] => 1903506
                                    [nom] => Obernai
                                    [ordre] => 0
                                )

                            [1] => Array
                                (
                                    [id] => 1908335
                                    [nom] => Massif des Vosges
                                    [ordre] => 0
                                )

                            [2] => Array
                                (
                                    [id] => 1908571
                                    [nom] => Route des vins (site Alsace)
                                    [ordre] => 0
                                )

                            [3] => Array
                                (
                                    [id] => 1909124
                                    [nom] => Massif Vosges - Vosges centrales
                                    [ordre] => 0
                                )

                            [4] => Array
                                (
                                    [id] => 1909236
                                    [nom] => Oenotourisme - Coeur d'Alsace
                                    [ordre] => 0
                                )

                            [5] => Array
                                (
                                    [id] => 1911639
                                    [nom] => Alsace (site Alsace)
                                    [ordre] => 0
                                )

                            [6] => Array
                                (
                                    [id] => 1909895
                                    [nom] => Vélo Colmar et centre Alsaceet nord
                                    [ordre] => 0
                                )

                        )

                )

            [9] => Array
                (
                    [id] => 1900480
                    [nom] => Photo caption
                    [type_critere] => 0
                    [type_valeur] => 2
                    [classe] => 0
                    [valeur] => ©OTIMSO
                )

            [10] => Array
                (
                    [id] => 1900482
                    [nom] => Commentaire court EN
                    [type_critere] => 0
                    [type_valeur] => 2
                    [classe] => 4
                    [valeur] => Discover Rosheim with your family and have fun! A discovery tour discovery tour punctuated by riddles. Game booklet available at the Tourist Office. Tourist Office. Three versions of the trail are available for children from 4 to 12 years old... and for the whole family! (only in French)
                )

            [11] => Array
                (
                    [id] => 1900487
                    [nom] => Length of visit/event
                    [type_critere] => 1
                    [type_valeur] => 2
                    [classe] => 4
                    [modalites] => Array
                        (
                            [0] => Array
                                (
                                    [id] => 1903643
                                    [nom] => 1h
                                    [ordre] => 8
                                )

                        )

                )

            [12] => Array
                (
                    [id] => 1900615
                    [nom] => Type(s) of organised visit
                    [type_critere] => 1
                    [type_valeur] => 2
                    [classe] => 4
                    [modalites] => Array
                        (
                            [0] => Array
                                (
                                    [id] => 1909533
                                    [nom] => Hunting
                                    [ordre] => 20
                                )

                        )

                )

            [13] => Array
                (
                    [id] => 1900714
                    [nom] => Interest
                    [type_critere] => 1
                    [type_valeur] => 2
                    [classe] => 0
                    [modalites] => Array
                        (
                            [0] => Array
                                (
                                    [id] => 1905854
                                    [nom] => Intérêt à l'échelle d'un pays (entre 8 et 35 km)
                                    [ordre] => 10
                                )

                        )

                )

            [14] => Array
                (
                    [id] => 1900886
                    [nom] => Secteur carte Obernai
                    [type_critere] => 1
                    [type_valeur] => 2
                    [classe] => 0
                    [modalites] => Array
                        (
                            [0] => Array
                                (
                                    [id] => 1907237
                                    [nom] => D2
                                    [ordre] => 0
                                )

                        )

                )

            [15] => Array
                (
                    [id] => 1900916
                    [nom] => Length of the itinerary
                    [type_critere] => 0
                    [type_valeur] => 1
                    [classe] => 4
                    [valeur] => 1
                )

            [16] => Array
                (
                    [id] => 1900945
                    [nom] => Zonage local_fr
                    [type_critere] => 1
                    [type_valeur] => 2
                    [classe] => 0
                    [modalites] => Array
                        (
                            [0] => Array
                                (
                                    [id] => 1908097
                                    [nom] => 444
                                    [ordre] => 0
                                )

                        )

                )

            [17] => Array
                (
                    [id] => 1901314
                    [nom] => Commentaire traduit en
                    [type_critere] => -1
                    [type_valeur] => 2
                    [classe] => 0
                    [modalites] => Array
                        (
                            [0] => Array
                                (
                                    [id] => 1909729
                                    [nom] => EN
                                    [ordre] => 0
                                )

                            [1] => Array
                                (
                                    [id] => 1909727
                                    [nom] => FR
                                    [ordre] => 0
                                )

                            [2] => Array
                                (
                                    [id] => 1909728
                                    [nom] => DE
                                    [ordre] => 0
                                )

                        )

                )

            [18] => Array
                (
                    [id] => 1901338
                    [nom] => Fiche pour guide I mobile
                    [type_critere] => -1
                    [type_valeur] => 2
                    [classe] => 0
                    [modalites] => Array
                        (
                            [0] => Array
                                (
                                    [id] => 1909889
                                    [nom] => oui avec partage
                                    [ordre] => 5
                                )

                        )

                )

            [19] => Array
                (
                    [id] => 1901379
                    [nom] => Pdf Manif 2015
                    [type_critere] => -1
                    [type_valeur] => 2
                    [classe] => 32
                    [modalites] => Array
                        (
                            [0] => Array
                                (
                                    [id] => 1910764
                                    [nom] => permanent
                                    [ordre] => 5
                                )

                        )

                )

            [20] => Array
                (
                    [id] => 1901401
                    [nom] => Photo url 16
                    [type_critere] => 0
                    [type_valeur] => 6
                    [classe] => 0
                    [valeur] => apps.tourisme-alsace.info/photos/rosheim/photos/258002110_25.jpg
                )

            [21] => Array
                (
                    [id] => 1901402
                    [nom] => Photo légende 16
                    [type_critere] => 0
                    [type_valeur] => 2
                    [classe] => 0
                    [valeur] => © Randoland
                )

            [22] => Array
                (
                    [id] => 1901413
                    [nom] => Tarif synthétique (avizi)
                    [type_critere] => 0
                    [type_valeur] => 1
                    [classe] => 32
                    [valeur] => -1
                )

            [23] => Array
                (
                    [id] => 1901421
                    [nom] => GRC pré sélection
                    [type_critere] => 1
                    [type_valeur] => 2
                    [classe] => 0
                    [modalites] => Array
                        (
                            [0] => Array
                                (
                                    [id] => 1911149
                                    [nom] => Oui
                                    [ordre] => 0
                                )

                        )

                )

            [24] => Array
                (
                    [id] => 1901440
                    [nom] => GRC accroche
                    [type_critere] => 0
                    [type_valeur] => 2
                    [classe] => 4
                    [valeur] => Discover Rosheim with your family and have fun! This playful stroll takes you through the streets of the Romanesque city, on a discovery trail punctuated by enigmas. Be curious and observant!
                )

            [25] => Array
                (
                    [id] => 1901460
                    [nom] => URL photo GRC 2-3
                    [type_critere] => 0
                    [type_valeur] => 6
                    [classe] => 1
                    [valeur] => apps.tourisme-alsace.info/photos/rosheim/photos/258002110_1_258x100.jpg
                )

            [26] => Array
                (
                    [id] => 1901463
                    [nom] => Légende photo 1
                    [type_critere] => 0
                    [type_valeur] => 2
                    [classe] => 0
                    [valeur] => Livret de jeu
                )

            [27] => Array
                (
                    [id] => 1901479
                    [nom] => PDF GRC
                    [type_critere] => -1
                    [type_valeur] => 2
                    [classe] => 0
                    [modalites] => Array
                        (
                            [0] => Array
                                (
                                    [id] => 1911335
                                    [nom] => MSO
                                    [ordre] => 40
                                )

                            [1] => Array
                                (
                                    [id] => 1911668
                                    [nom] => J7
                                    [ordre] => 400
                                )

                        )

                )

            [28] => Array
                (
                    [id] => 1901495
                    [nom] => Liesel - inspiration
                    [type_critere] => 1
                    [type_valeur] => 2
                    [classe] => 0
                    [modalites] => Array
                        (
                            [0] => Array
                                (
                                    [id] => 1911411
                                    [nom] => Bouger, se défouler
                                    [ordre] => 50
                                )

                        )

                )

            [29] => Array
                (
                    [id] => 1901498
                    [nom] => Liesel – family friendly
                    [type_critere] => 1
                    [type_valeur] => 2
                    [classe] => 32
                    [modalites] => Array
                        (
                            [0] => Array
                                (
                                    [id] => 1911419
                                    [nom] => oui
                                    [ordre] => 0
                                )

                        )

                )

            [30] => Array
                (
                    [id] => 1901499
                    [nom] => La photo est disponible en OpenData (Datatourisme)
                    [type_critere] => 1
                    [type_valeur] => 2
                    [classe] => 0
                    [modalites] => Array
                        (
                            [0] => Array
                                (
                                    [id] => 1911420
                                    [nom] => Oui
                                    [ordre] => 10
                                )

                        )

                )

            [31] => Array
                (
                    [id] => 1901501
                    [nom] => Parking for vehicles
                    [type_critere] => -1
                    [type_valeur] => 2
                    [classe] => 8
                    [modalites] => Array
                        (
                            [0] => Array
                                (
                                    [id] => 1911448
                                    [nom] => Less than 200 m from a free public car park
                                    [ordre] => 50
                                )

                        )

                )

            [32] => Array
                (
                    [id] => 1901509
                    [nom] => URL site Liesel
                    [type_critere] => 0
                    [type_valeur] => 6
                    [classe] => 0
                    [valeur] => https://en.liesel.alsace/article/balade-ludique-a-rosheim-258002110
                )

            [33] => Array
                (
                    [id] => 1901517
                    [nom] => Url photo Opendata
                    [type_critere] => 0
                    [type_valeur] => 6
                    [classe] => 0
                    [valeur] => https://opendata.tourisme-alsace.info/photos/rosheim/photos/258002110_1_800x600.jpg
                )

            [34] => Array
                (
                    [id] => 1901518
                    [nom] => Légende photo open data
                    [type_critere] => 0
                    [type_valeur] => 2
                    [classe] => 0
                    [valeur] => Livret de jeu
                )

            [35] => Array
                (
                    [id] => 1901519
                    [nom] => Cpyright photo Opendata
                    [type_critere] => 0
                    [type_valeur] => 2
                    [classe] => 0
                    [valeur] => ©OTIMSO
                )

            [36] => Array
                (
                    [id] => 1901534
                    [nom] => Data_typologie_manifs
                    [type_critere] => 1
                    [type_valeur] => 2
                    [classe] => 0
                    [modalites] => Array
                        (
                            [0] => Array
                                (
                                    [id] => 1911816
                                    [nom] => Sport_Rallye
                                    [ordre] => 2020
                                )

                        )

                )

            [37] => Array
                (
                    [id] => 212000184
                    [nom] => COM_Agenda-global
                    [type_critere] => -1
                    [type_valeur] => 2
                    [classe] => 32
                    [modalites] => Array
                        (
                            [0] => Array
                                (
                                    [id] => 212000715
                                    [nom] => Manif-global
                                    [ordre] => 1
                                )

                        )

                )

            [38] => Array
                (
                    [id] => 212000188
                    [nom] => Site_Famille - Univers
                    [type_critere] => -1
                    [type_valeur] => 2
                    [classe] => 32
                    [modalites] => Array
                        (
                            [0] => Array
                                (
                                    [id] => 212000730
                                    [nom] => A l'eau
                                    [ordre] => 3
                                )

                        )

                )

            [39] => Array
                (
                    [id] => 258000003
                    [nom] => Odile site Internet
                    [type_critere] => 1
                    [type_valeur] => 2
                    [classe] => 32
                    [modalites] => Array
                        (
                            [0] => Array
                                (
                                    [id] => 258000005
                                    [nom] => yes
                                    [ordre] => 
                                )

                        )

                )

            [40] => Array
                (
                    [id] => 258000018
                    [nom] => PDF OT Rosheim
                    [type_critere] => -1
                    [type_valeur] => 2
                    [classe] => 32
                    [modalites] => Array
                        (
                            [0] => Array
                                (
                                    [id] => 258000081
                                    [nom] => Agenda manifs
                                    [ordre] => 10
                                )

                        )

                )

            [41] => Array
                (
                    [id] => 258000021
                    [nom] => OTI : participez
                    [type_critere] => -1
                    [type_valeur] => 2
                    [classe] => 32
                    [modalites] => Array
                        (
                            [0] => Array
                                (
                                    [id] => 258000090
                                    [nom] => Avec les enfants
                                    [ordre] => 30
                                )

                        )

                )

            [42] => Array
                (
                    [id] => 258000051
                    [nom] => OTI Explorez
                    [type_critere] => -1
                    [type_valeur] => 2
                    [classe] => 32
                    [modalites] => Array
                        (
                            [0] => Array
                                (
                                    [id] => 258000130
                                    [nom] => Avec les enfants
                                    [ordre] => 1
                                )

                        )

                )

            [43] => Array
                (
                    [id] => 258000053
                    [nom] => OTI Agenda
                    [type_critere] => -1
                    [type_valeur] => 2
                    [classe] => 32
                    [modalites] => Array
                        (
                            [0] => Array
                                (
                                    [id] => 258000137
                                    [nom] => Enfants/familles
                                    [ordre] => 5
                                )

                        )

                )

            [44] => Array
                (
                    [id] => 258000059
                    [nom] => MSO - GRC quotidien événement local
                    [type_critere] => 2
                    [type_valeur] => 3
                    [classe] => 32
                    [modalites] => Array
                        (
                            [0] => Array
                                (
                                    [id] => 258000336
                                    [nom] => date12
                                    [ordre] => 120
                                    [valeur] => 11/04/2023
                                )

                            [1] => Array
                                (
                                    [id] => 258003546
                                    [nom] => date42
                                    [ordre] => 420
                                    [valeur] => 28/03/2023
                                )

                            [2] => Array
                                (
                                    [id] => 258003560
                                    [nom] => date56
                                    [ordre] => 560
                                    [valeur] => 14/03/2023
                                )

                        )

                )

            [45] => Array
                (
                    [id] => 258000061
                    [nom] => MSO-pdf Noel
                    [type_critere] => 1
                    [type_valeur] => 2
                    [classe] => 32
                    [modalites] => Array
                        (
                            [0] => Array
                                (
                                    [id] => 258000469
                                    [nom] => Pour exclusion de l'agenda
                                    [ordre] => 1
                                )

                        )

                )

            [46] => Array
                (
                    [id] => 258000558
                    [nom] => Pour tri par commune
                    [type_critere] => 1
                    [type_valeur] => 2
                    [classe] => 32
                    [modalites] => Array
                        (
                            [0] => Array
                                (
                                    [id] => 258000485
                                    [nom] => Rosheim
                                    [ordre] => 80
                                )

                        )

                )

        )

    [disponibilites_synthetiques] => Array
        (
        )

    [disponibilites_detail] => Array
        (
        )

)