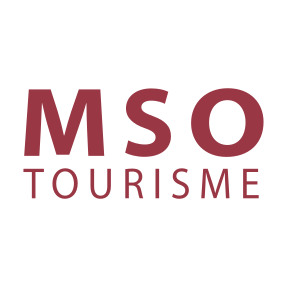 Fitness center: "Le club du parc"
Events
2 rue du maire Georges Barch - 67560 Rosheim
03 88 49 87 82 - diane@leclubduparc.com
www.leclubduparc.com
A health and fitness club for all from 16 to 90 years of age. Swimming pool, Jacuzzi, cardio and weight training rooms, 2 rooms for group courses. You will find what you are looking for: pilates, yoga, aqua-biking, aqua-boxing, cross training...
h
Venue of the event :
Club du parc
Distance and name of nearest railway station (km) :
100m
location
Calculate itinerary:
Le(s) propriétaire(s)
OTI Coin préféré :
Le couvent du Bischenberg pour sa magie
OTI plat préféré :
Le Ropkueche
Array
(
    [id] => 258002073
    [nom] => Fitness center: "Le club du parc"
    [type] => Array
        (
            [id] => 1900201
            [nom] => Events
        )

    [entite_gestionnaire] => 258
    [nom_entite_gestionnaire] => Office de tourisme intercommunal du Mont Sainte-Odile Grpe Touristique du Mnt Ste Odile
    [coordonnees] => Array
        (
            [num_voie] => 2
            [libelle_voie] => rue du maire Georges Barch
            [code_postal] => 67560
            [libelle_commune] => Rosheim
            [telephone1] => 03 88 49 87 82
            [email1] => diane@leclubduparc.com
            [url1] => www.leclubduparc.com
            [pays] => FRANCE
        )

    [insee] => 67411
    [type_georeferencement] => 2
    [libelle_georeferencement] => précis
    [latitude] => 48,5042814945722
    [longitude] => 7,49584558486936
    [commentaire] => A health and fitness club for all from 16 to 90 years of age. Swimming pool, Jacuzzi, cardio and weight training rooms, 2 rooms for group courses. You will find what you are looking for: pilates, yoga, aqua-biking, aqua-boxing, cross training...

    [responsable] => Array
        (
            [civilite] => Madame
            [nom] => Wolf
            [prenom] => Marie-Jo
        )

    [prestataire] => Array
        (
            [raison_sociale] => LE CLUB DU PARC
            [civilite] => Madame
            [nom] => Wolf
            [prenom] => Marie-Jo
            [fonction] => Directrice
            [coordonnees] => Array
                (
                    [num_voie] => 2
                    [libelle_voie] => rue du maire Georges Baruch
                    [distri_speciale] => 
                    [code_postal] => 67560
                    [libelle_commune] => Rosheim
                    [telephone1] => 03 88 49 87 82
                    [telephone2] => 
                    [telephone3] => 
                    [fax] => 
                    [email1] => diane@leclubduparc.com
                    [email2] => 
                    [url1] => www.leclubduparc.fr
                    [url2] => 
                    [pays] => FRANCE
                )

        )

    [debut_validite] => 09/04/2014
    [fin_validite] => 31/12/2050
    [marquage] => 0
    [datmaj] => 11/09/2018 17:20:42
    [datecreation] => 09/04/2014 11:26:24
    [horaires] => Array
        (
            [0] => Array
                (
                    [date_debut] => 01/01/2018
                    [date_fin] => 31/12/2020
                    [heures] => Array
                        (
                            [0] => Array
                                (
                                    [heure_debut] => 09:00
                                    [heure_fin] => 13:00
                                    [lundi] => N
                                    [mardi] => N
                                    [mercredi] => N
                                    [jeudi] => N
                                    [vendredi] => N
                                    [samedi] => N
                                    [dimanche] => O
                                    [acces_permanent] => 1
                                    [tps_acces_fin] => 0
                                    [commentaire] => 
                                )

                            [1] => Array
                                (
                                    [heure_debut] => 09:00
                                    [heure_fin] => 21:00
                                    [lundi] => O
                                    [mardi] => O
                                    [mercredi] => O
                                    [jeudi] => O
                                    [vendredi] => O
                                    [samedi] => N
                                    [dimanche] => N
                                    [acces_permanent] => 1
                                    [tps_acces_fin] => 0
                                    [commentaire] => 
                                )

                            [2] => Array
                                (
                                    [heure_debut] => 09:00
                                    [heure_fin] => 17:00
                                    [lundi] => N
                                    [mardi] => N
                                    [mercredi] => N
                                    [jeudi] => N
                                    [vendredi] => N
                                    [samedi] => O
                                    [dimanche] => N
                                    [acces_permanent] => 1
                                    [tps_acces_fin] => 0
                                    [commentaire] => 
                                )

                        )

                )

        )

    [criteres] => Array
        (
            [0] => Array
                (
                    [id] => 900000
                    [nom] => Secteur
                    [type_critere] => -1
                    [type_valeur] => 2
                    [classe] => 0
                    [modalites] => Array
                        (
                            [0] => Array
                                (
                                    [id] => 258
                                    [nom] => Secteur Ottrrott - Ste Odile
                                    [ordre] => 0
                                )

                            [1] => Array
                                (
                                    [id] => 1901942
                                    [nom] => Pays du sapin de Noël
                                    [ordre] => 0
                                )

                            [2] => Array
                                (
                                    [id] => 1903610
                                    [nom] => Pays Bruche Piémont Mossig
                                    [ordre] => 0
                                )

                            [3] => Array
                                (
                                    [id] => 1903852
                                    [nom] => Région
                                    [ordre] => 0
                                )

                            [4] => Array
                                (
                                    [id] => 1906675
                                    [nom] => Site ottrott
                                    [ordre] => 0
                                )

                        )

                )

            [1] => Array
                (
                    [id] => 900003
                    [nom] => Dates et heures en texte
                    [type_critere] => 0
                    [type_valeur] => 2
                    [classe] => 0
                    [valeur] =>  From 1st january 2018 to 31th december 2020, monday, thuesday, wednesday, thursday and  friday from 09:00 to 21:00, saturday from 09:00 to 17:00, sunday from 09:00 to 13:00.<br/>
                )

            [2] => Array
                (
                    [id] => 1900003
                    [nom] => Weekly closing on
                    [type_critere] => -1
                    [type_valeur] => 2
                    [classe] => 4
                    [modalites] => Array
                        (
                            [0] => Array
                                (
                                    [id] => 1903681
                                    [nom] => Sunday afternoon
                                    [ordre] => 63
                                )

                        )

                )

            [3] => Array
                (
                    [id] => 1900013
                    [nom] => Distance and name of nearest railway station (km)
                    [type_critere] => 0
                    [type_valeur] => 2
                    [classe] => 2
                    [valeur] => 100m
                )

            [4] => Array
                (
                    [id] => 1900179
                    [nom] => Classification Flowered Villages
                    [type_critere] => 1
                    [type_valeur] => 2
                    [classe] => 1
                    [modalites] => Array
                        (
                            [0] => Array
                                (
                                    [id] => 1900893
                                    [nom] => 2 flowers
                                    [ordre] => 2
                                )

                        )

                )

            [5] => Array
                (
                    [id] => 1900219
                    [nom] => Venue of the event
                    [type_critere] => 0
                    [type_valeur] => 2
                    [classe] => 2
                    [valeur] => Club du parc
                )

            [6] => Array
                (
                    [id] => 1900221
                    [nom] => Audience concerned
                    [type_critere] => -1
                    [type_valeur] => 2
                    [classe] => 4
                    [modalites] => Array
                        (
                            [0] => Array
                                (
                                    [id] => 1909572
                                    [nom] => Adults (individuals)
                                    [ordre] => 20
                                )

                        )

                )

            [7] => Array
                (
                    [id] => 1900336
                    [nom] => Nature and no. of swimming pool/aquatic complex
                    [type_critere] => 2
                    [type_valeur] => 1
                    [classe] => 4
                    [modalites] => Array
                        (
                            [0] => Array
                                (
                                    [id] => 1906601
                                    [nom] => indoor (swimming) pool
                                    [ordre] => 5
                                    [valeur] => 1
                                )

                            [1] => Array
                                (
                                    [id] => 1909100
                                    [nom] => Jacuzzi
                                    [ordre] => 260
                                    [valeur] => 1
                                )

                            [2] => Array
                                (
                                    [id] => 1902121
                                    [nom] => Sauna
                                    [ordre] => 300
                                    [valeur] => 2
                                )

                        )

                )

            [8] => Array
                (
                    [id] => 1900358
                    [nom] => A transmettre pour Internet
                    [type_critere] => 1
                    [type_valeur] => 2
                    [classe] => 0
                    [modalites] => Array
                        (
                            [0] => Array
                                (
                                    [id] => 1902207
                                    [nom] => Yes
                                    [ordre] => 1
                                )

                        )

                )

            [9] => Array
                (
                    [id] => 1900404
                    [nom] => Opening hours
                    [type_critere] => 0
                    [type_valeur] => 2
                    [classe] => 4
                    [valeur] => Monday to Friday:  9h-21h. Saturday: 9h-17h. Sunday: 9h-13h
                )

            [10] => Array
                (
                    [id] => 1900421
                    [nom] => Photo URL
                    [type_critere] => 0
                    [type_valeur] => 6
                    [classe] => 0
                    [valeur] => apps.tourisme-alsace.info/photos/rosheim/photos/258002073_1.jpg
                )

            [11] => Array
                (
                    [id] => 1900461
                    [nom] => Secteur carte
                    [type_critere] => -1
                    [type_valeur] => 2
                    [classe] => 0
                    [modalites] => Array
                        (
                            [0] => Array
                                (
                                    [id] => 1903506
                                    [nom] => Obernai
                                    [ordre] => 0
                                )

                            [1] => Array
                                (
                                    [id] => 1908335
                                    [nom] => Massif des Vosges
                                    [ordre] => 0
                                )

                            [2] => Array
                                (
                                    [id] => 1908571
                                    [nom] => Route des vins (site Alsace)
                                    [ordre] => 0
                                )

                            [3] => Array
                                (
                                    [id] => 1909124
                                    [nom] => Massif Vosges - Vosges centrales
                                    [ordre] => 0
                                )

                            [4] => Array
                                (
                                    [id] => 1909236
                                    [nom] => Oenotourisme - Coeur d'Alsace
                                    [ordre] => 0
                                )

                            [5] => Array
                                (
                                    [id] => 1911639
                                    [nom] => Alsace (site Alsace)
                                    [ordre] => 0
                                )

                            [6] => Array
                                (
                                    [id] => 1909895
                                    [nom] => Vélo Colmar et centre Alsaceet nord
                                    [ordre] => 0
                                )

                        )

                )

            [12] => Array
                (
                    [id] => 1900484
                    [nom] => Facilities
                    [type_critere] => -1
                    [type_valeur] => 2
                    [classe] => 8
                    [modalites] => Array
                        (
                            [0] => Array
                                (
                                    [id] => 1903621
                                    [nom] => Toilets
                                    [ordre] => 120
                                )

                        )

                )

            [13] => Array
                (
                    [id] => 1900618
                    [nom] => Type(s) of equipment
                    [type_critere] => -1
                    [type_valeur] => 2
                    [classe] => 4
                    [modalites] => Array
                        (
                            [0] => Array
                                (
                                    [id] => 1905047
                                    [nom] => Indoor swimming pool
                                    [ordre] => 270
                                )

                            [1] => Array
                                (
                                    [id] => 1908013
                                    [nom] => Sports hall, fitness centre/weightroom
                                    [ordre] => 305
                                )

                        )

                )

            [14] => Array
                (
                    [id] => 1900714
                    [nom] => Interest
                    [type_critere] => 1
                    [type_valeur] => 2
                    [classe] => 0
                    [modalites] => Array
                        (
                            [0] => Array
                                (
                                    [id] => 1905853
                                    [nom] => Intérêt local (moins de 7 km)
                                    [ordre] => 5
                                )

                        )

                )

            [15] => Array
                (
                    [id] => 1900844
                    [nom] => Accessibility
                    [type_critere] => -1
                    [type_valeur] => 2
                    [classe] => 2
                    [modalites] => Array
                        (
                            [0] => Array
                                (
                                    [id] => 1906898
                                    [nom] => By bus
                                    [ordre] => 20
                                )

                        )

                )

            [16] => Array
                (
                    [id] => 1900876
                    [nom] => Secteur carte guide HR adts
                    [type_critere] => 1
                    [type_valeur] => 2
                    [classe] => 0
                    [modalites] => Array
                        (
                            [0] => Array
                                (
                                    [id] => 1907097
                                    [nom] => C3
                                    [ordre] => 0
                                )

                        )

                )

            [17] => Array
                (
                    [id] => 1900886
                    [nom] => Secteur carte Obernai
                    [type_critere] => 1
                    [type_valeur] => 2
                    [classe] => 0
                    [modalites] => Array
                        (
                            [0] => Array
                                (
                                    [id] => 1907237
                                    [nom] => D2
                                    [ordre] => 0
                                )

                        )

                )

            [18] => Array
                (
                    [id] => 1900945
                    [nom] => Zonage local_fr
                    [type_critere] => 1
                    [type_valeur] => 2
                    [classe] => 0
                    [modalites] => Array
                        (
                            [0] => Array
                                (
                                    [id] => 1908097
                                    [nom] => 444
                                    [ordre] => 0
                                )

                        )

                )

            [19] => Array
                (
                    [id] => 1901195
                    [nom] => Surface area of bathing area
                    [type_critere] => 0
                    [type_valeur] => 1
                    [classe] => 4
                    [valeur] => 50
                )

            [20] => Array
                (
                    [id] => 1901196
                    [nom] => Entrance conditions for the spa
                    [type_critere] => -1
                    [type_valeur] => 2
                    [classe] => 4
                    [modalites] => Array
                        (
                            [0] => Array
                                (
                                    [id] => 1909113
                                    [nom] => Open to the public
                                    [ordre] => 60
                                )

                        )

                )

            [21] => Array
                (
                    [id] => 1901314
                    [nom] => Commentaire traduit en
                    [type_critere] => -1
                    [type_valeur] => 2
                    [classe] => 0
                    [modalites] => Array
                        (
                            [0] => Array
                                (
                                    [id] => 1909727
                                    [nom] => FR
                                    [ordre] => 0
                                )

                            [1] => Array
                                (
                                    [id] => 1909728
                                    [nom] => DE
                                    [ordre] => 0
                                )

                            [2] => Array
                                (
                                    [id] => 1909729
                                    [nom] => EN
                                    [ordre] => 0
                                )

                        )

                )

            [22] => Array
                (
                    [id] => 1901349
                    [nom] => Acrivité en :
                    [type_critere] => -1
                    [type_valeur] => 2
                    [classe] => 8
                    [modalites] => Array
                        (
                            [0] => Array
                                (
                                    [id] => 1909932
                                    [nom] => intérieur
                                    [ordre] => 10
                                )

                        )

                )

            [23] => Array
                (
                    [id] => 1901358
                    [nom] => Fiche pour ResoPro
                    [type_critere] => -1
                    [type_valeur] => 2
                    [classe] => 0
                    [modalites] => Array
                        (
                            [0] => Array
                                (
                                    [id] => 1910064
                                    [nom] => Kochersberg
                                    [ordre] => 12
                                )

                        )

                )

            [24] => Array
                (
                    [id] => 1901382
                    [nom] => here_localisée
                    [type_critere] => 1
                    [type_valeur] => 2
                    [classe] => 0
                    [modalites] => Array
                        (
                            [0] => Array
                                (
                                    [id] => 1910787
                                    [nom] => oui
                                    [ordre] => 0
                                )

                        )

                )

            [25] => Array
                (
                    [id] => 1901413
                    [nom] => Tarif synthétique (avizi)
                    [type_critere] => 0
                    [type_valeur] => 1
                    [classe] => 32
                    [valeur] => -1
                )

            [26] => Array
                (
                    [id] => 1901425
                    [nom] => URL site tourisme-alsace
                    [type_critere] => 0
                    [type_valeur] => 2
                    [classe] => 0
                    [valeur] => https://www.visit.alsace/258002073-Le-club-du-parc/
                )

            [27] => Array
                (
                    [id] => 1901460
                    [nom] => URL photo GRC 2-3
                    [type_critere] => 0
                    [type_valeur] => 6
                    [classe] => 1
                    [valeur] => http://apps.tourisme-alsace.info/photos/photo/piscine_258x100.jpg
                )

            [28] => Array
                (
                    [id] => 1901501
                    [nom] => Stationnement pour véhicules
                    [type_critere] => -1
                    [type_valeur] => 2
                    [classe] => 8
                    [modalites] => Array
                        (
                            [0] => Array
                                (
                                    [id] => 1911450
                                    [nom] => Parking gratuit pour voitures
                                    [ordre] => 30
                                )

                        )

                )

            [29] => Array
                (
                    [id] => 1901509
                    [nom] => URL site Liesel
                    [type_critere] => 0
                    [type_valeur] => 6
                    [classe] => 0
                    [valeur] => https://liesel.alsace/article/le-club-du-parc-258002073
                )

            [30] => Array
                (
                    [id] => 211000015
                    [nom] => HERE_fiche pour export (selction)
                    [type_critere] => 1
                    [type_valeur] => 2
                    [classe] => 32
                    [modalites] => Array
                        (
                            [0] => Array
                                (
                                    [id] => 211000077
                                    [nom] => oui
                                    [ordre] => 1
                                )

                        )

                )

            [31] => Array
                (
                    [id] => 211000016
                    [nom] => pdf manif - piscine
                    [type_critere] => 1
                    [type_valeur] => 2
                    [classe] => 32
                    [modalites] => Array
                        (
                            [0] => Array
                                (
                                    [id] => 211000078
                                    [nom] => oui
                                    [ordre] => 
                                )

                        )

                )

            [32] => Array
                (
                    [id] => 212000209
                    [nom] => Va - Thématique activité
                    [type_critere] => -1
                    [type_valeur] => 2
                    [classe] => 32
                    [modalites] => Array
                        (
                            [0] => Array
                                (
                                    [id] => 212000828
                                    [nom] => Activités aquatique
                                    [ordre] => 
                                )

                        )

                )

            [33] => Array
                (
                    [id] => 212000210
                    [nom] => VA-a-voir-a-faire
                    [type_critere] => -1
                    [type_valeur] => 2
                    [classe] => 32
                    [modalites] => Array
                        (
                            [0] => Array
                                (
                                    [id] => 212000839
                                    [nom] => A voir à faire
                                    [ordre] => 
                                )

                        )

                )

            [34] => Array
                (
                    [id] => 258000003
                    [nom] => Odile site Internet
                    [type_critere] => 1
                    [type_valeur] => 2
                    [classe] => 32
                    [modalites] => Array
                        (
                            [0] => Array
                                (
                                    [id] => 258000005
                                    [nom] => yes
                                    [ordre] => 
                                )

                        )

                )

            [35] => Array
                (
                    [id] => 258000012
                    [nom] => Site internet OT
                    [type_critere] => -1
                    [type_valeur] => 2
                    [classe] => 32
                    [modalites] => Array
                        (
                            [0] => Array
                                (
                                    [id] => 258000042
                                    [nom] => Détente et loisirs / Activités et loisirs
                                    [ordre] => 220
                                )

                        )

                )

            [36] => Array
                (
                    [id] => 258000013
                    [nom] => CARTO_27701
                    [type_critere] => -1
                    [type_valeur] => 2
                    [classe] => 32
                    [modalites] => Array
                        (
                            [0] => Array
                                (
                                    [id] => 258000056
                                    [nom] => Activités et loisirs / Activités et loisirs
                                    [ordre] => 120
                                )

                        )

                )

            [37] => Array
                (
                    [id] => 258000021
                    [nom] => OTI : participez
                    [type_critere] => -1
                    [type_valeur] => 2
                    [classe] => 32
                    [modalites] => Array
                        (
                            [0] => Array
                                (
                                    [id] => 258000089
                                    [nom] => Équipements sportifs
                                    [ordre] => 20
                                )

                        )

                )

            [38] => Array
                (
                    [id] => 258000036
                    [nom] => OTI Coin préféré
                    [type_critere] => 0
                    [type_valeur] => 2
                    [classe] => 32
                    [valeur] => Le couvent du Bischenberg pour sa magie
                )

            [39] => Array
                (
                    [id] => 258000039
                    [nom] => OTI plat préféré
                    [type_critere] => 0
                    [type_valeur] => 2
                    [classe] => 32
                    [valeur] => Le Ropkueche
                )

            [40] => Array
                (
                    [id] => 403000000
                    [nom] => CARTO_27745
                    [type_critere] => -1
                    [type_valeur] => 2
                    [classe] => 32
                    [modalites] => Array
                        (
                            [0] => Array
                                (
                                    [id] => 403000032
                                    [nom] => Points of interest / Bathing places
                                    [ordre] => 460
                                )

                        )

                )

            [41] => Array
                (
                    [id] => 403000009
                    [nom] => POI - appli BRAV
                    [type_critere] => -1
                    [type_valeur] => 2
                    [classe] => 32
                    [modalites] => Array
                        (
                            [0] => Array
                                (
                                    [id] => 403000057
                                    [nom] => Baignade
                                    [ordre] => 
                                )

                        )

                )

        )

    [disponibilites_synthetiques] => Array
        (
        )

    [disponibilites_detail] => Array
        (
        )

)