Petit coin pour 4 personnes

Le buffet de 'Mamama'

Le four de 'Mamama'

La crèche de Noël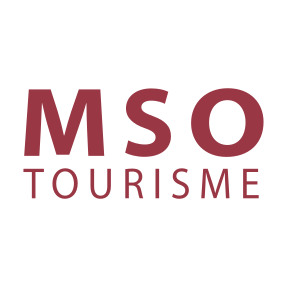 Mamama is a classic winstub serving Alsatian dishes just like grandma used to make. Turn the clocks back in an authentic setting packed with bric-a-brac. Sharing dishes make the table a bustling hub where forgotten aromas awaken the appetite. The valley-born manager makes simple hearty dishes with a twist on traditional menus working solely with fresh local produce. Nothing industrial; everything traditional. The plain-born manageress has managed to infuse the warmth so essential to ensuring you have a great time. You really feel like you're eating with our beloved grandmothers at "Mamama".
Specialties : Alsatian, sauerkraut
h c } m {
Altitude (m) :
354
Location :
At the edge of the forest
In the town/village centre
Type of catering facilities :
Traditional
Brewing
Winstubs
Coments kind of wine :
vins locaux
Distance and name of nearest railway station (km) :
A 300 m. de la gare de Rothau
Facilities for children :
Highchair
Colouring books and littlel games
Small free gift (baloon, lolly etc)
Possibility to heat up baby bottles or baby food
Booster seat
Leisure facilities for children :
| | | |
| --- | --- | --- |
| Price | mini | maxi |
| Min. menu | 9 € | |
| Menu | | 19 € |
Methods of payment :
Credit card
Holiday vouchers
Cash
Luncheon vouchers
location
Calculate itinerary:
Opening hours
Lunch times
Number of table settings per room/terrace :
Array
(
    [id] => 215000260
    [nom] => Restaurant Les petits plats de Mamama
    [type] => Array
        (
            [id] => 1900014
            [nom] => Restaurants
        )

    [entite_gestionnaire] => 215
    [nom_entite_gestionnaire] => Office de tourisme de la vallée de la Bruche
    [coordonnees] => Array
        (
            [num_voie] => 6
            [libelle_voie] => place du Général de Gaulle
            [code_postal] => 67570
            [libelle_commune] => Rothau
            [telephone1] => 03 88 47 15 28
            [telephone2] => 06 98 21 15 28
            [email1] => olivierholtzmann@gmail.com
            [url1] => lespetitsplatsdemamama.wpweb.fr
            [pays] => FRANCE
        )

    [insee] => 67414
    [type_georeferencement] => 2
    [libelle_georeferencement] => précis
    [latitude] => 48,4568107835167
    [longitude] => 7,2077765740662
    [commentaire] => 	Mamama is a classic winstub serving Alsatian dishes just like grandma used to make. Turn the clocks back in an authentic setting packed with bric-a-brac. Sharing dishes make the table a bustling hub where forgotten aromas awaken the appetite. The valley-born manager makes simple hearty dishes with a twist on traditional menus working solely with fresh local produce. Nothing industrial; everything traditional. The plain-born manageress has managed to infuse the warmth so essential to ensuring you have a great time. You really feel like you're eating with our beloved grandmothers at "Mamama". 	
    [prestataire] => Array
        (
            [raison_sociale] => Les petits plats de Mamama
            [civilite] => Madame
            [nom] => HOLTZMANN
            [prenom] => Sandra
            [fonction] => Exploitante en restauration
            [coordonnees] => Array
                (
                    [num_voie] => 6
                    [libelle_voie] => place du Général de Gaulle
                    [distri_speciale] => 
                    [code_postal] => 67570
                    [libelle_commune] => Rothau
                    [telephone1] => 03 88 47 15 28
                    [telephone2] => 06 98 21 15 28
                    [telephone3] => 
                    [fax] => 
                    [email1] => olivierholtzmann@gmail.com
                    [email2] => 
                    [url1] => lespetitsplatsdemamama.wpweb.fr
                    [url2] => 
                    [pays] => FRANCE
                )

        )

    [debut_validite] => 01/01/2000
    [fin_validite] => 01/01/2050
    [marquage] => 0
    [datmaj] => 19/08/2019 14:08:07
    [datecreation] => 01/06/2012 11:05:43
    [horaires] => Array
        (
            [0] => Array
                (
                    [date_debut] => 01/01/2019
                    [date_fin] => 27/08/2019
                    [heures] => Array
                        (
                            [0] => Array
                                (
                                    [heure_debut] => 12:00
                                    [heure_fin] => 14:00
                                    [lundi] => O
                                    [mardi] => O
                                    [mercredi] => N
                                    [jeudi] => O
                                    [vendredi] => O
                                    [samedi] => O
                                    [dimanche] => O
                                    [acces_permanent] => 1
                                    [tps_acces_fin] => 0
                                    [commentaire] => 
                                )

                        )

                )

            [1] => Array
                (
                    [date_debut] => 05/09/2019
                    [date_fin] => 31/12/2019
                    [heures] => Array
                        (
                            [0] => Array
                                (
                                    [heure_debut] => 12:00
                                    [heure_fin] => 14:00
                                    [lundi] => O
                                    [mardi] => O
                                    [mercredi] => N
                                    [jeudi] => O
                                    [vendredi] => O
                                    [samedi] => O
                                    [dimanche] => O
                                    [acces_permanent] => 1
                                    [tps_acces_fin] => 0
                                    [commentaire] => 
                                )

                        )

                )

        )

    [criteres] => Array
        (
            [0] => Array
                (
                    [id] => 900000
                    [nom] => Secteur
                    [type_critere] => -1
                    [type_valeur] => 2
                    [classe] => 0
                    [modalites] => Array
                        (
                            [0] => Array
                                (
                                    [id] => 1903852
                                    [nom] => Région
                                    [ordre] => 0
                                )

                            [1] => Array
                                (
                                    [id] => 1903610
                                    [nom] => Pays Bruche Piémont Mossig
                                    [ordre] => 0
                                )

                            [2] => Array
                                (
                                    [id] => 1901942
                                    [nom] => Pays du sapin de Noël
                                    [ordre] => 0
                                )

                        )

                )

            [1] => Array
                (
                    [id] => 900003
                    [nom] => Dates et heures en texte
                    [type_critere] => 0
                    [type_valeur] => 2
                    [classe] => 0
                    [valeur] =>  From 1st January to 27th August 2019 daily except Wednesday from 12:00 to 14:00 and .<br/> From 5th September to 31th December 2019 daily except Wednesday from 12:00 to 14:00 and .<br/>
                )

            [2] => Array
                (
                    [id] => 1900013
                    [nom] => Distance and name of nearest railway station (km)
                    [type_critere] => 0
                    [type_valeur] => 2
                    [classe] => 2
                    [valeur] => A 300 m. de la gare de Rothau
                )

            [3] => Array
                (
                    [id] => 1900048
                    [nom] => Methods of payment
                    [type_critere] => -1
                    [type_valeur] => 2
                    [classe] => 16
                    [modalites] => Array
                        (
                            [0] => Array
                                (
                                    [id] => 1234000001
                                    [nom] => Credit card
                                    [ordre] => 20
                                )

                            [1] => Array
                                (
                                    [id] => 1234000009
                                    [nom] => Holiday vouchers
                                    [ordre] => 40
                                )

                            [2] => Array
                                (
                                    [id] => 1907628
                                    [nom] => Cash
                                    [ordre] => 48
                                )

                            [3] => Array
                                (
                                    [id] => 1900111
                                    [nom] => Luncheon vouchers
                                    [ordre] => 60
                                )

                        )

                )

            [4] => Array
                (
                    [id] => 1900049
                    [nom] => Altitude (m)
                    [type_critere] => 0
                    [type_valeur] => 1
                    [classe] => 2
                    [valeur] => 354
                )

            [5] => Array
                (
                    [id] => 1900053
                    [nom] => Total number of place settings
                    [type_critere] => 0
                    [type_valeur] => 1
                    [classe] => 4
                    [valeur] => 25
                )

            [6] => Array
                (
                    [id] => 1900067
                    [nom] => Languages spoken
                    [type_critere] => -1
                    [type_valeur] => 2
                    [classe] => 4
                    [modalites] => Array
                        (
                            [0] => Array
                                (
                                    [id] => 1900236
                                    [nom] => German
                                    [ordre] => 5
                                )

                        )

                )

            [7] => Array
                (
                    [id] => 1900176
                    [nom] => Member of the Tourist Office of
                    [type_critere] => -1
                    [type_valeur] => 2
                    [classe] => 1
                    [modalites] => Array
                        (
                            [0] => Array
                                (
                                    [id] => 1900848
                                    [nom] => Schirmeck
                                    [ordre] => 110
                                )

                        )

                )

            [8] => Array
                (
                    [id] => 1900187
                    [nom] => Restaurant facilities
                    [type_critere] => -1
                    [type_valeur] => 2
                    [classe] => 4
                    [modalites] => Array
                        (
                            [0] => Array
                                (
                                    [id] => 1901157
                                    [nom] => Terrace
                                    [ordre] => 110
                                )

                        )

                )

            [9] => Array
                (
                    [id] => 1900189
                    [nom] => Location
                    [type_critere] => -1
                    [type_valeur] => 2
                    [classe] => 2
                    [modalites] => Array
                        (
                            [0] => Array
                                (
                                    [id] => 1901216
                                    [nom] => At the edge of the forest
                                    [ordre] => 55
                                )

                            [1] => Array
                                (
                                    [id] => 1901213
                                    [nom] => In the town/village centre
                                    [ordre] => 170
                                )

                        )

                )

            [10] => Array
                (
                    [id] => 1900209
                    [nom] => Facilities for children
                    [type_critere] => -1
                    [type_valeur] => 2
                    [classe] => 4
                    [modalites] => Array
                        (
                            [0] => Array
                                (
                                    [id] => 1901340
                                    [nom] => Highchair
                                    [ordre] => 60
                                )

                            [1] => Array
                                (
                                    [id] => 1905468
                                    [nom] => Colouring books and littlel games
                                    [ordre] => 120
                                )

                            [2] => Array
                                (
                                    [id] => 1905250
                                    [nom] => Small free gift (baloon, lolly etc)
                                    [ordre] => 240
                                )

                            [3] => Array
                                (
                                    [id] => 1905249
                                    [nom] => Possibility to heat up baby bottles or baby food
                                    [ordre] => 260
                                )

                            [4] => Array
                                (
                                    [id] => 1903931
                                    [nom] => Booster seat
                                    [ordre] => 340
                                )

                        )

                )

            [11] => Array
                (
                    [id] => 1900268
                    [nom] => Animals accepted
                    [type_critere] => 1
                    [type_valeur] => 2
                    [classe] => 4
                    [modalites] => Array
                        (
                            [0] => Array
                                (
                                    [id] => 1901658
                                    [nom] => Yes
                                    [ordre] => 5
                                )

                        )

                )

            [12] => Array
                (
                    [id] => 1900358
                    [nom] => A transmettre pour Internet
                    [type_critere] => 1
                    [type_valeur] => 2
                    [classe] => 0
                    [modalites] => Array
                        (
                            [0] => Array
                                (
                                    [id] => 1902207
                                    [nom] => Yes
                                    [ordre] => 1
                                )

                        )

                )

            [13] => Array
                (
                    [id] => 1900368
                    [nom] => Disabled access comment
                    [type_critere] => 0
                    [type_valeur] => 2
                    [classe] => 4
                    [valeur] => Notre restaurant étant dans une vieille bâtisse il est impossible de faire en sorte de vous recevoir dans les meilleurs conditions.
                )

            [14] => Array
                (
                    [id] => 1900404
                    [nom] => Opening hours
                    [type_critere] => 0
                    [type_valeur] => 2
                    [classe] => 4
                    [valeur] => Ouvert tous les midis sauf mercredi
                )

            [15] => Array
                (
                    [id] => 1900421
                    [nom] => Photo URL
                    [type_critere] => 0
                    [type_valeur] => 6
                    [classe] => 0
                    [valeur] => apps.tourisme-alsace.info/photos/bruche/photos/215000260_1.jpg
                )

            [16] => Array
                (
                    [id] => 1900461
                    [nom] => Secteur carte
                    [type_critere] => -1
                    [type_valeur] => 2
                    [classe] => 0
                    [modalites] => Array
                        (
                            [0] => Array
                                (
                                    [id] => 1911639
                                    [nom] => Alsace (site Alsace)
                                    [ordre] => 0
                                )

                            [1] => Array
                                (
                                    [id] => 1909895
                                    [nom] => Vélo Colmar et centre Alsaceet nord
                                    [ordre] => 0
                                )

                            [2] => Array
                                (
                                    [id] => 1909124
                                    [nom] => Massif Vosges - Vosges centrales
                                    [ordre] => 0
                                )

                            [3] => Array
                                (
                                    [id] => 1908574
                                    [nom] => Vosges centrales (site Alsace)
                                    [ordre] => 0
                                )

                            [4] => Array
                                (
                                    [id] => 1908572
                                    [nom] => Massif des Vosges (site Alsace)
                                    [ordre] => 0
                                )

                            [5] => Array
                                (
                                    [id] => 1908335
                                    [nom] => Massif des Vosges
                                    [ordre] => 0
                                )

                            [6] => Array
                                (
                                    [id] => 1903499
                                    [nom] => Haute Bruche
                                    [ordre] => 0
                                )

                        )

                )

            [17] => Array
                (
                    [id] => 1900480
                    [nom] => Photo caption
                    [type_critere] => 0
                    [type_valeur] => 2
                    [classe] => 0
                    [valeur] => 
                )

            [18] => Array
                (
                    [id] => 1900482
                    [nom] => Commentaire court EN
                    [type_critere] => 0
                    [type_valeur] => 2
                    [classe] => 4
                    [valeur] => Taverne alsacienne au décor de bric et de broc chiné dans les greniers de nos anciens, vous découvrirez une cuisine simple et généreuse tout droit sortie des livres de nos Grand-mères, faites de produites locaux, et serve en cocotte, comme chez 'Mémé'.
                )

            [19] => Array
                (
                    [id] => 1900507
                    [nom] => Number of table settings per room/terrace
                    [type_critere] => 2
                    [type_valeur] => 1
                    [classe] => 4
                    [modalites] => Array
                        (
                            [0] => Array
                                (
                                    [id] => 1903782
                                    [nom] => room 1:
                                    [ordre] => 1
                                    [valeur] => 25
                                )

                            [1] => Array
                                (
                                    [id] => 1903787
                                    [nom] => terrace 1:
                                    [ordre] => 60
                                    [valeur] => 20
                                )

                        )

                )

            [20] => Array
                (
                    [id] => 1900509
                    [nom] => Lunch times
                    [type_critere] => 2
                    [type_valeur] => 2
                    [classe] => 4
                    [modalites] => Array
                        (
                            [0] => Array
                                (
                                    [id] => 1903796
                                    [nom] => from
                                    [ordre] => 10
                                    [valeur] => 12 h
                                )

                            [1] => Array
                                (
                                    [id] => 1903797
                                    [nom] => Until
                                    [ordre] => 20
                                    [valeur] => 14 h
                                )

                        )

                )

            [21] => Array
                (
                    [id] => 1900513
                    [nom] => Type of catering facilities
                    [type_critere] => -1
                    [type_valeur] => 2
                    [classe] => 4
                    [modalites] => Array
                        (
                            [0] => Array
                                (
                                    [id] => 1903808
                                    [nom] => Traditional
                                    [ordre] => 40
                                )

                            [1] => Array
                                (
                                    [id] => 1903805
                                    [nom] => Brewing
                                    [ordre] => 50
                                )

                            [2] => Array
                                (
                                    [id] => 1903809
                                    [nom] => Winstubs
                                    [ordre] => 60
                                )

                        )

                )

            [22] => Array
                (
                    [id] => 1900526
                    [nom] => Leisure facilities for children
                    [type_critere] => -1
                    [type_valeur] => 2
                    [classe] => 4
                    [modalites] => Array
                        (
                            [0] => Array
                                (
                                    [id] => 1903910
                                    [nom] => Children's books
                                    [ordre] => 40
                                )

                        )

                )

            [23] => Array
                (
                    [id] => 1900537
                    [nom] => Restaurant rates in €
                    [type_critere] => 2
                    [type_valeur] => 1
                    [classe] => 16
                    [modalites] => Array
                        (
                            [0] => Array
                                (
                                    [id] => 1904098
                                    [nom] => Min. menu
                                    [ordre] => 1
                                    [valeur] => 9
                                )

                            [1] => Array
                                (
                                    [id] => 1904099
                                    [nom] => Maxi menu
                                    [ordre] => 2
                                    [valeur] => 19
                                )

                        )

                )

            [24] => Array
                (
                    [id] => 1900566
                    [nom] => Nom de la location / de l'établissement
                    [type_critere] => 0
                    [type_valeur] => 2
                    [classe] => 4
                    [valeur] => Les petits plats de Mamama
                )

            [25] => Array
                (
                    [id] => 1900569
                    [nom] => Specialties
                    [type_critere] => -1
                    [type_valeur] => 2
                    [classe] => 4
                    [modalites] => Array
                        (
                            [0] => Array
                                (
                                    [id] => 1904443
                                    [nom] => Alsatian
                                    [ordre] => 5
                                )

                            [1] => Array
                                (
                                    [id] => 1906767
                                    [nom] => sauerkraut
                                    [ordre] => 14
                                )

                        )

                )

            [26] => Array
                (
                    [id] => 1900593
                    [nom] => Tarifs restaurants année prochaine (€)
                    [type_critere] => 2
                    [type_valeur] => 1
                    [classe] => 16
                    [modalites] => Array
                        (
                            [0] => Array
                                (
                                    [id] => 1904750
                                    [nom] => Mini carte
                                    [ordre] => 1
                                    [valeur] => 9
                                )

                            [1] => Array
                                (
                                    [id] => 1904751
                                    [nom] => Maxi carte
                                    [ordre] => 2
                                    [valeur] => 19
                                )

                        )

                )

            [27] => Array
                (
                    [id] => 1900603
                    [nom] => Photo URL2
                    [type_critere] => 0
                    [type_valeur] => 6
                    [classe] => 0
                    [valeur] => apps.tourisme-alsace.info/photos/bruche/photos/215000260_4.jpg
                )

            [28] => Array
                (
                    [id] => 1900661
                    [nom] => Photo légende 2
                    [type_critere] => 0
                    [type_valeur] => 2
                    [classe] => 0
                    [valeur] => 
                )

            [29] => Array
                (
                    [id] => 1900751
                    [nom] => Photo URL3
                    [type_critere] => 0
                    [type_valeur] => 6
                    [classe] => 0
                    [valeur] => apps.tourisme-alsace.info/photos/bruche/photos/215000260_5.jpg
                )

            [30] => Array
                (
                    [id] => 1900752
                    [nom] => Photo légende 3
                    [type_critere] => 0
                    [type_valeur] => 2
                    [classe] => 0
                    [valeur] => 
                )

            [31] => Array
                (
                    [id] => 1900781
                    [nom] => Photo URL4
                    [type_critere] => 0
                    [type_valeur] => 6
                    [classe] => 0
                    [valeur] => apps.tourisme-alsace.info/photos/bruche/photos/215000260_6.jpg
                )

            [32] => Array
                (
                    [id] => 1900782
                    [nom] => Photo URL5
                    [type_critere] => 0
                    [type_valeur] => 6
                    [classe] => 0
                    [valeur] => apps.tourisme-alsace.info/photos/bruche/photos/215000260_7.jpg
                )

            [33] => Array
                (
                    [id] => 1900783
                    [nom] => Photo légende 4
                    [type_critere] => 0
                    [type_valeur] => 2
                    [classe] => 0
                    [valeur] => 
                )

            [34] => Array
                (
                    [id] => 1900784
                    [nom] => Photo légende 5
                    [type_critere] => 0
                    [type_valeur] => 2
                    [classe] => 0
                    [valeur] => 
                )

            [35] => Array
                (
                    [id] => 1900830
                    [nom] => Coments kind of wine
                    [type_critere] => 0
                    [type_valeur] => 2
                    [classe] => 8
                    [valeur] => vins locaux
                )

            [36] => Array
                (
                    [id] => 1900844
                    [nom] => Accessibility
                    [type_critere] => -1
                    [type_valeur] => 2
                    [classe] => 2
                    [modalites] => Array
                        (
                            [0] => Array
                                (
                                    [id] => 1908193
                                    [nom] => On a route that is accessible by bus
                                    [ordre] => 150
                                )

                        )

                )

            [37] => Array
                (
                    [id] => 1900861
                    [nom] => Photo url 6
                    [type_critere] => 0
                    [type_valeur] => 6
                    [classe] => 0
                    [valeur] => apps.tourisme-alsace.info/photos/bruche/photos/215000260_11.jpg
                )

            [38] => Array
                (
                    [id] => 1900862
                    [nom] => Photo url 7
                    [type_critere] => 0
                    [type_valeur] => 6
                    [classe] => 0
                    [valeur] => apps.tourisme-alsace.info/photos/bruche/photos/215000260_12.jpg
                )

            [39] => Array
                (
                    [id] => 1900863
                    [nom] => Photo url 8
                    [type_critere] => 0
                    [type_valeur] => 6
                    [classe] => 0
                    [valeur] => apps.tourisme-alsace.info/photos/bruche/photos/215000260_13.jpg
                )

            [40] => Array
                (
                    [id] => 1900866
                    [nom] => Photo légende 6
                    [type_critere] => 0
                    [type_valeur] => 2
                    [classe] => 0
                    [valeur] => Petit coin pour 4 personnes
                )

            [41] => Array
                (
                    [id] => 1900867
                    [nom] => Photo légende 7
                    [type_critere] => 0
                    [type_valeur] => 2
                    [classe] => 0
                    [valeur] => Le buffet de 'Mamama'
                )

            [42] => Array
                (
                    [id] => 1900868
                    [nom] => Photo légende 8
                    [type_critere] => 0
                    [type_valeur] => 2
                    [classe] => 0
                    [valeur] => Le four de 'Mamama'
                )

            [43] => Array
                (
                    [id] => 1900876
                    [nom] => Secteur carte guide HR adts
                    [type_critere] => 1
                    [type_valeur] => 2
                    [classe] => 0
                    [modalites] => Array
                        (
                            [0] => Array
                                (
                                    [id] => 1907090
                                    [nom] => B4
                                    [ordre] => 0
                                )

                        )

                )

            [44] => Array
                (
                    [id] => 1900922
                    [nom] => Photo Haute def
                    [type_critere] => 0
                    [type_valeur] => 6
                    [classe] => 0
                    [valeur] => apps.tourisme-alsace.info/photos/bruche/photos/215000260_14.jpg
                )

            [45] => Array
                (
                    [id] => 1900946
                    [nom] => Photo url 9
                    [type_critere] => 0
                    [type_valeur] => 6
                    [classe] => 0
                    [valeur] => apps.tourisme-alsace.info/photos/bruche/photos/215000260_15.jpg
                )

            [46] => Array
                (
                    [id] => 1900947
                    [nom] => Photo url 10
                    [type_critere] => 0
                    [type_valeur] => 6
                    [classe] => 0
                    [valeur] => apps.tourisme-alsace.info/photos/bruche/photos/215000260_16.jpg
                )

            [47] => Array
                (
                    [id] => 1900948
                    [nom] => Photo légende 9
                    [type_critere] => 0
                    [type_valeur] => 2
                    [classe] => 0
                    [valeur] => La crèche de Noël
                )

            [48] => Array
                (
                    [id] => 1901314
                    [nom] => Commentaire traduit en
                    [type_critere] => -1
                    [type_valeur] => 2
                    [classe] => 0
                    [modalites] => Array
                        (
                            [0] => Array
                                (
                                    [id] => 1909727
                                    [nom] => FR
                                    [ordre] => 0
                                )

                            [1] => Array
                                (
                                    [id] => 1909729
                                    [nom] => EN
                                    [ordre] => 0
                                )

                        )

                )

            [49] => Array
                (
                    [id] => 1901338
                    [nom] => Fiche pour guide I mobile
                    [type_critere] => -1
                    [type_valeur] => 2
                    [classe] => 0
                    [modalites] => Array
                        (
                            [0] => Array
                                (
                                    [id] => 1909889
                                    [nom] => oui avec partage
                                    [ordre] => 5
                                )

                        )

                )

            [50] => Array
                (
                    [id] => 1901358
                    [nom] => Fiche pour ResoPro
                    [type_critere] => -1
                    [type_valeur] => 2
                    [classe] => 0
                    [modalites] => Array
                        (
                            [0] => Array
                                (
                                    [id] => 1910057
                                    [nom] => Vallée de la Bruche
                                    [ordre] => 80
                                )

                        )

                )

            [51] => Array
                (
                    [id] => 1901382
                    [nom] => here_localisée
                    [type_critere] => 1
                    [type_valeur] => 2
                    [classe] => 0
                    [modalites] => Array
                        (
                            [0] => Array
                                (
                                    [id] => 1910787
                                    [nom] => oui
                                    [ordre] => 0
                                )

                        )

                )

            [52] => Array
                (
                    [id] => 1901399
                    [nom] => Pour import mon E-mage
                    [type_critere] => -1
                    [type_valeur] => 2
                    [classe] => 0
                    [modalites] => Array
                        (
                            [0] => Array
                                (
                                    [id] => 1910856
                                    [nom] => Vallée de la Bruche
                                    [ordre] => 345
                                )

                        )

                )

            [53] => Array
                (
                    [id] => 1901413
                    [nom] => Tarif synthétique (avizi)
                    [type_critere] => 0
                    [type_valeur] => 1
                    [classe] => 32
                    [valeur] => 9
                )

            [54] => Array
                (
                    [id] => 1901460
                    [nom] => URL photo GRC 2-3
                    [type_critere] => 0
                    [type_valeur] => 6
                    [classe] => 1
                    [valeur] => apps.tourisme-alsace.info/photos/bruche/photos/215000260_1_258x100.jpg
                )

            [55] => Array
                (
                    [id] => 1901501
                    [nom] => Stationnement pour véhicules
                    [type_critere] => -1
                    [type_valeur] => 2
                    [classe] => 8
                    [modalites] => Array
                        (
                            [0] => Array
                                (
                                    [id] => 1911455
                                    [nom] => Parking autocars
                                    [ordre] => 150
                                )

                        )

                )

            [56] => Array
                (
                    [id] => 1901509
                    [nom] => URL site Liesel
                    [type_critere] => 0
                    [type_valeur] => 6
                    [classe] => 0
                    [valeur] => https://liesel.alsace/article/restaurant-winstub-les-petits-plats-de-mamama-215000260
                )

            [57] => Array
                (
                    [id] => 211000015
                    [nom] => HERE_fiche pour export (selction)
                    [type_critere] => 1
                    [type_valeur] => 2
                    [classe] => 32
                    [modalites] => Array
                        (
                            [0] => Array
                                (
                                    [id] => 211000077
                                    [nom] => oui
                                    [ordre] => 1
                                )

                        )

                )

            [58] => Array
                (
                    [id] => 215000020
                    [nom] => CARTO_27697
                    [type_critere] => -1
                    [type_valeur] => 2
                    [classe] => 32
                    [modalites] => Array
                        (
                            [0] => Array
                                (
                                    [id] => 215000073
                                    [nom] => Eating out / Restaurants
                                    [ordre] => 100
                                )

                        )

                )

            [59] => Array
                (
                    [id] => 215000025
                    [nom] => Bruche pack adhérent
                    [type_critere] => 1
                    [type_valeur] => 2
                    [classe] => 32
                    [modalites] => Array
                        (
                            [0] => Array
                                (
                                    [id] => 215000095
                                    [nom] => les packs partenaires
                                    [ordre] => 10
                                )

                        )

                )

            [60] => Array
                (
                    [id] => 215000032
                    [nom] => Bruche - site restaurants
                    [type_critere] => -1
                    [type_valeur] => 2
                    [classe] => 32
                    [modalites] => Array
                        (
                            [0] => Array
                                (
                                    [id] => 215000129
                                    [nom] => Spécialités alsaciennes
                                    [ordre] => 50
                                )

                        )

                )

            [61] => Array
                (
                    [id] => 215000043
                    [nom] => Site OT Bruche 2016
                    [type_critere] => -1
                    [type_valeur] => 2
                    [classe] => 32
                    [modalites] => Array
                        (
                            [0] => Array
                                (
                                    [id] => 215000187
                                    [nom] => Gourmet et Gourmand
                                    [ordre] => 90
                                )

                        )

                )

            [62] => Array
                (
                    [id] => 215000044
                    [nom] => GDHRT VB
                    [type_critere] => -1
                    [type_valeur] => 2
                    [classe] => 32
                    [modalites] => Array
                        (
                            [0] => Array
                                (
                                    [id] => 215000234
                                    [nom] => Restaurants
                                    [ordre] => 130
                                )

                            [1] => Array
                                (
                                    [id] => 215000235
                                    [nom] => Restaurants_liste compl
                                    [ordre] => 140
                                )

                        )

                )

            [63] => Array
                (
                    [id] => 215000057
                    [nom] => CARTO_27813
                    [type_critere] => -1
                    [type_valeur] => 2
                    [classe] => 32
                    [modalites] => Array
                        (
                            [0] => Array
                                (
                                    [id] => 215000323
                                    [nom] => Restaurants / Gastronomiques
                                    [ordre] => 40
                                )

                        )

                )

            [64] => Array
                (
                    [id] => 402000001
                    [nom] => Rubrique à voir à faire
                    [type_critere] => -1
                    [type_valeur] => 2
                    [classe] => 32
                    [modalites] => Array
                        (
                            [0] => Array
                                (
                                    [id] => 402000008
                                    [nom] => Winstubs
                                    [ordre] => 2
                                )

                        )

                )

            [65] => Array
                (
                    [id] => 405000004
                    [nom] => Parcrours - Ce que je préfère
                    [type_critere] => -1
                    [type_valeur] => 2
                    [classe] => 32
                    [modalites] => Array
                        (
                            [0] => Array
                                (
                                    [id] => 405000003
                                    [nom] => la gastronomie (restauration ou commerce de bouche systématiquement à proximité)
                                    [ordre] => 40
                                )

                        )

                )

            [66] => Array
                (
                    [id] => 901000044
                    [nom] => HR - nom de la fiche
                    [type_critere] => 0
                    [type_valeur] => 2
                    [classe] => 32
                    [valeur] => Restaurant l'Olive Noire
                )

        )

    [disponibilites_synthetiques] => Array
        (
        )

    [disponibilites_detail] => Array
        (
        )

)